Having grown up on the beaches of South and North America, playing in the sands and ocean will forever be woven into the tapestry of my DNA. When I was little, I remember my mom would swim us far past the break where the water would be calm and the shoreline seemed so far away. I never would have done this on my own, but with her, I felt safe exploring, even what seemed like the depths of the ocean.
Flash forward four decades later, the ocean is still to this day my beloved muse, and my eagerness to play with "her" has influenced my current fashions.
With a desire to go from studio to sea, my Spring/Summer Assuit collections are designed to adorn you on land and water.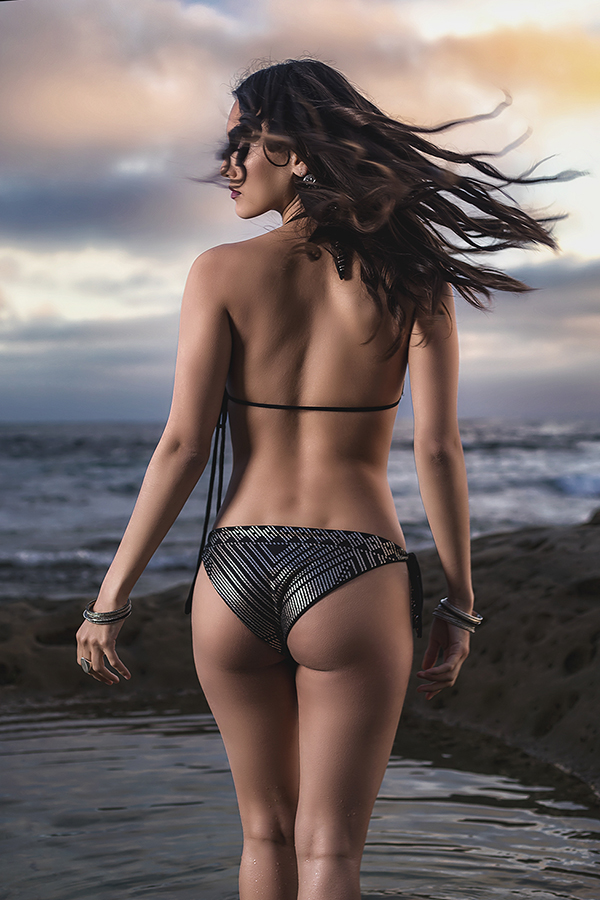 Whether you're romping in the waves or causing ships to crash against the shore, my new collection will leave you feeling like the alluring goddess that you are.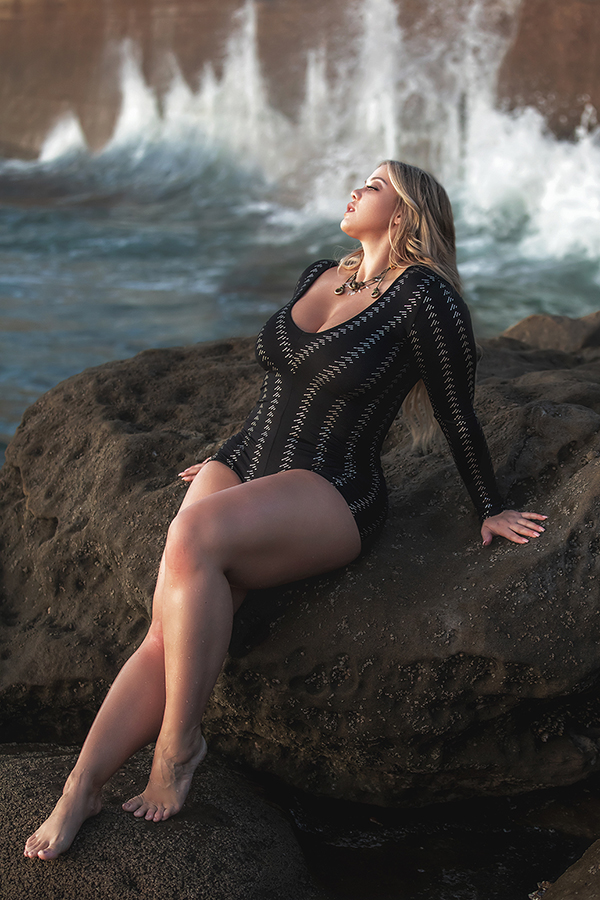 Utilizing performance fabric for athleticism and buttery soft rayons for lounging, this collection has all your needs covered.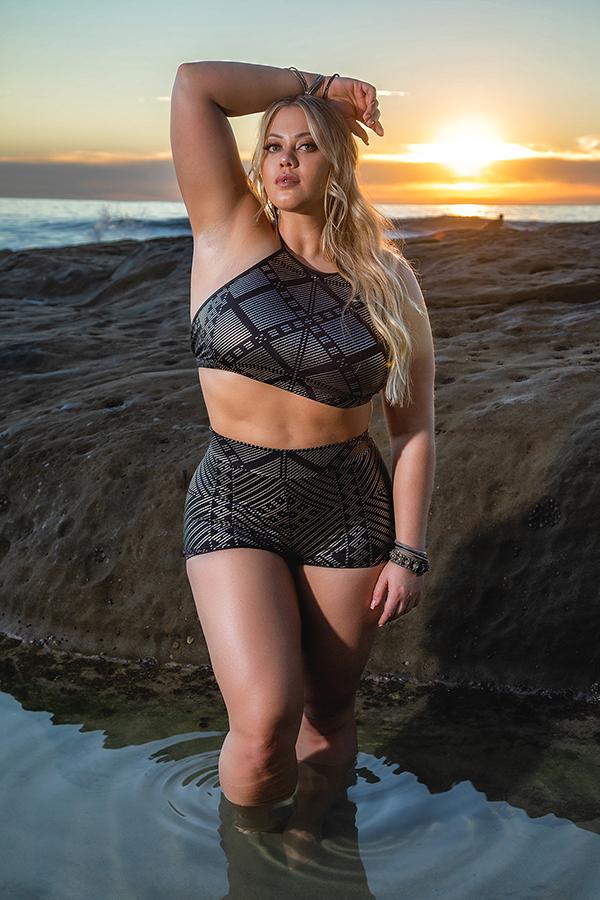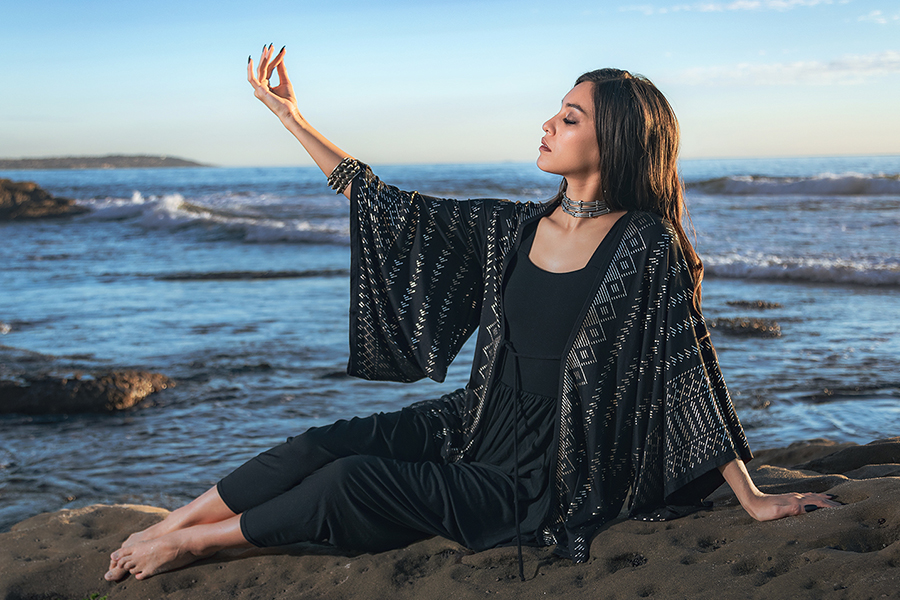 Glamorous resort wear silhouettes easily go from day to night.
Our playful rompers and comfy loungewear sets will have you shining in the sun and shimmering under the full moonlight.
IMAGERY: Blair Robb
HEADPIECE & MAKEUP: Amanda Olah