My Collections are boho chic athleisure-wear, drawing inspiration from fusion dance & West Coast festival cultures. Perfect for the stage, the studio, or the street.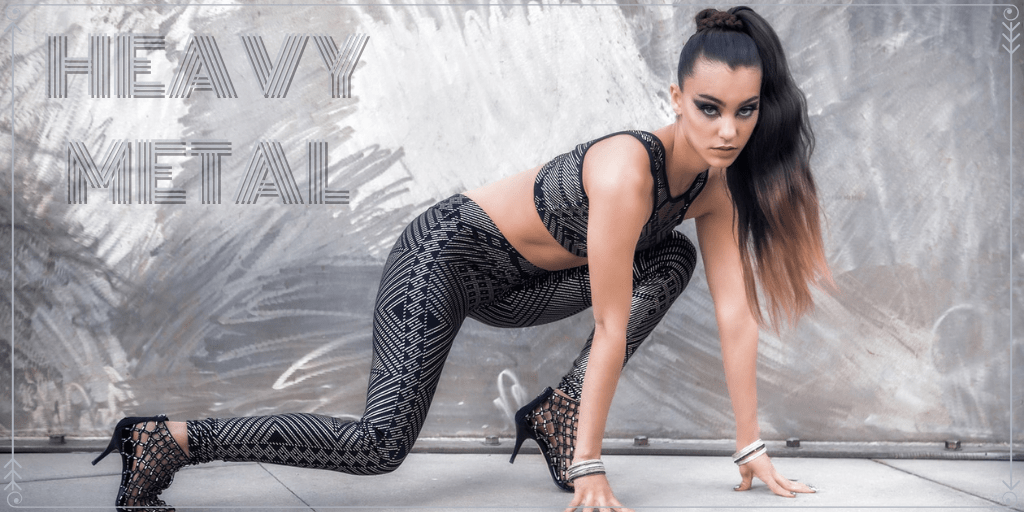 Inspired by the heavily metaled, antique Assuit shawls of the 1920's Art Deco era, I proudly introduced to you my new original print "Heavy Metal." Hand cut and sewn in small batches, my California-made garments are crafted with love, integrity and precision. We proudly pay our production family a healthy living wage for our goods. We also believe in giving back to cultures that inspire our worldly prints and we make regular donations directly to authentic Assuit makers in Egypt.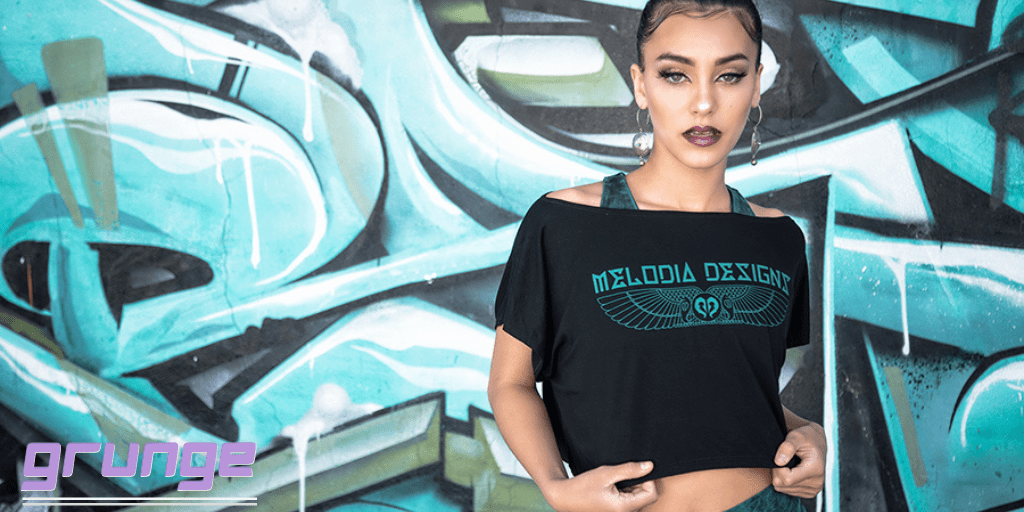 Limited Edition Rock -n- Roll inspired silhouettes hand-dyed into marbled jewel tones, such as Amethyst and Serpentine. Produced from super soft and eco-friendly fabrics such as bamboo, organic cotton, and modal. These fabrics allow your body to breath and are super comfortable to wear in any season. Get 'em while you can cuz Limited Edition means once it's gone…. its gone forever.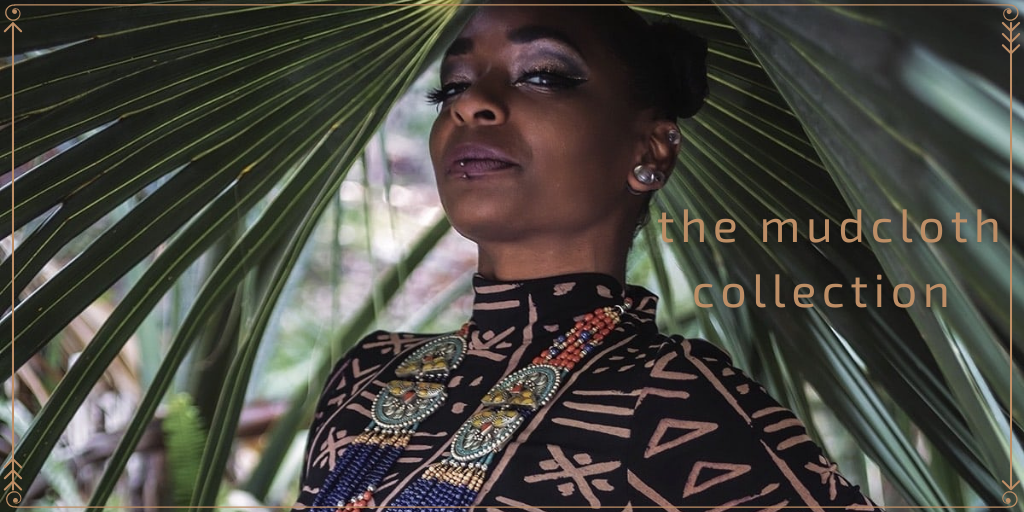 In this time of cultural and social justice reckoning, I (like many) have aimed to learn how to be in deep solidarity with the disruption of hegemonic ideologies. As a bellydance-centric designer who is inspired by global designs, including that of North African regions, I have given much consideration as to how to exchange with these other cultures conscientiously. (keep reading)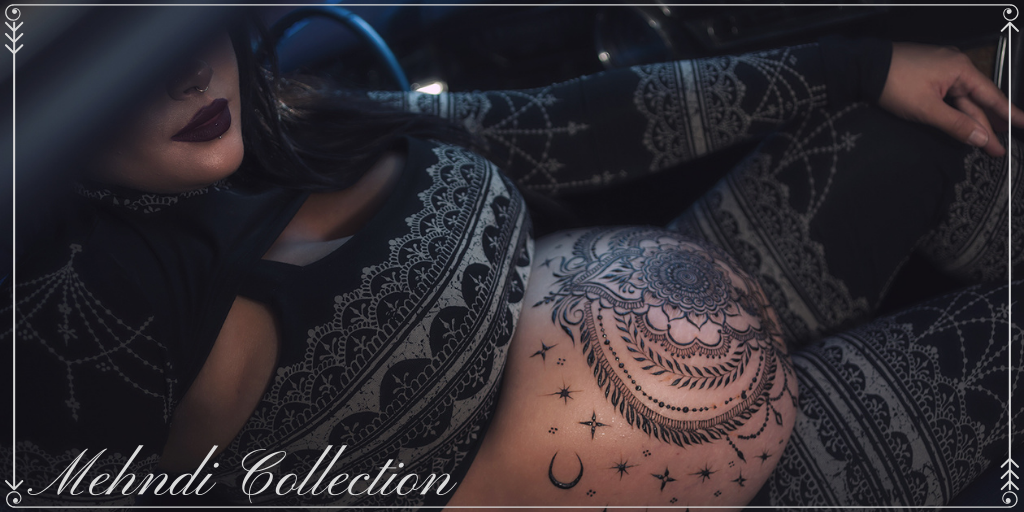 Having been born from a melting pot of diversity, I have always been moved by global arts; dance, adornment, traditions, and even cuisine. As a fashion designer, my wearable art has become a tapestry of all things I love; an ode to our global heritage.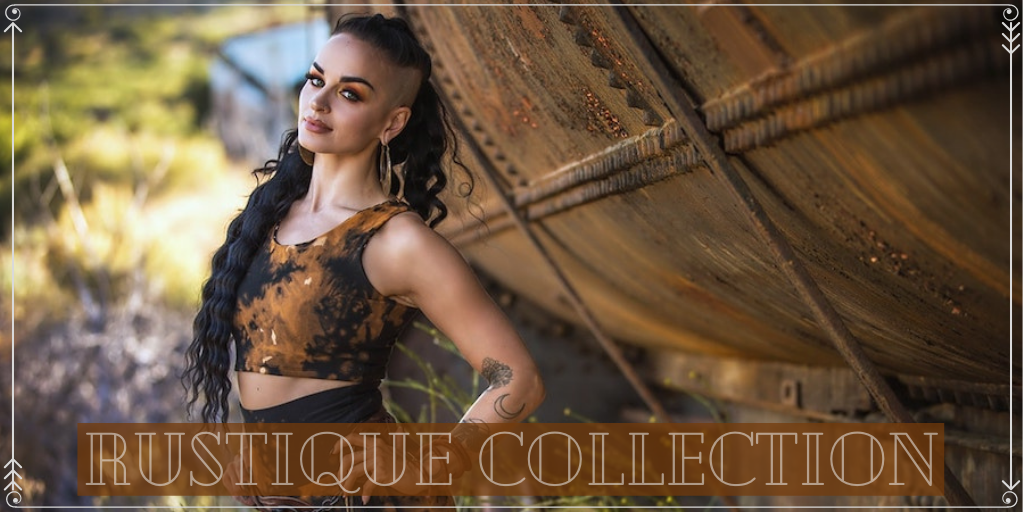 Having always been attracted to rich textures and all-things antique I am pleased to present to you…The Rustique Collection. In an effort to make classic black a little more 'extra' I have decided to experiment with new textile treatments. I must say that I am quite pleased this the way the new Rustique Collection has turned out. Characterized by a unique distress-wash finish and hand tie-dyed eco fabrics, you will feel as good as you look.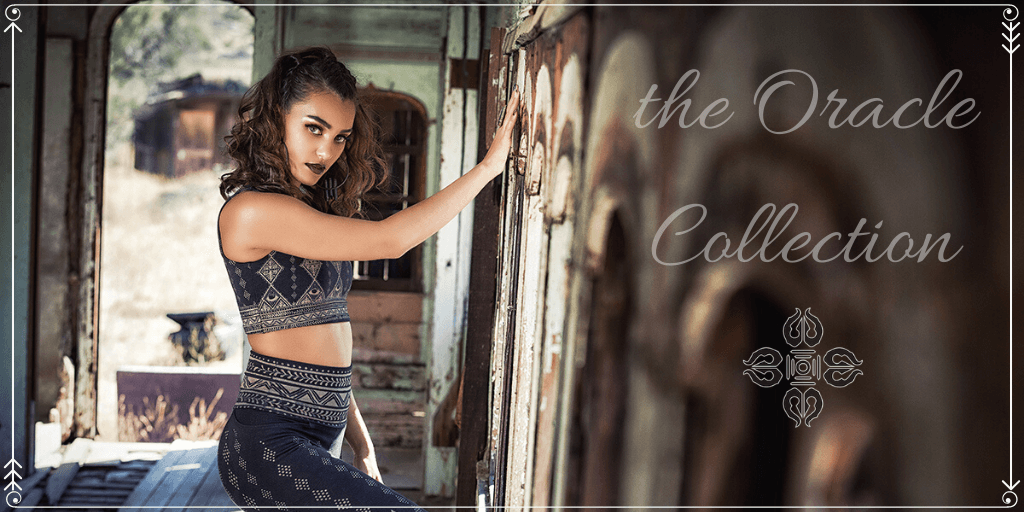 With so much uncertainty in life, I find it's especially important to listen intently to one's center of intuition. Sometimes we need to ask our guides, oracles, and spirits for guidance towards our inner truth. To help you feel protected and magical I have crafted this comfy collection embellished with mystic symbols and sacred art.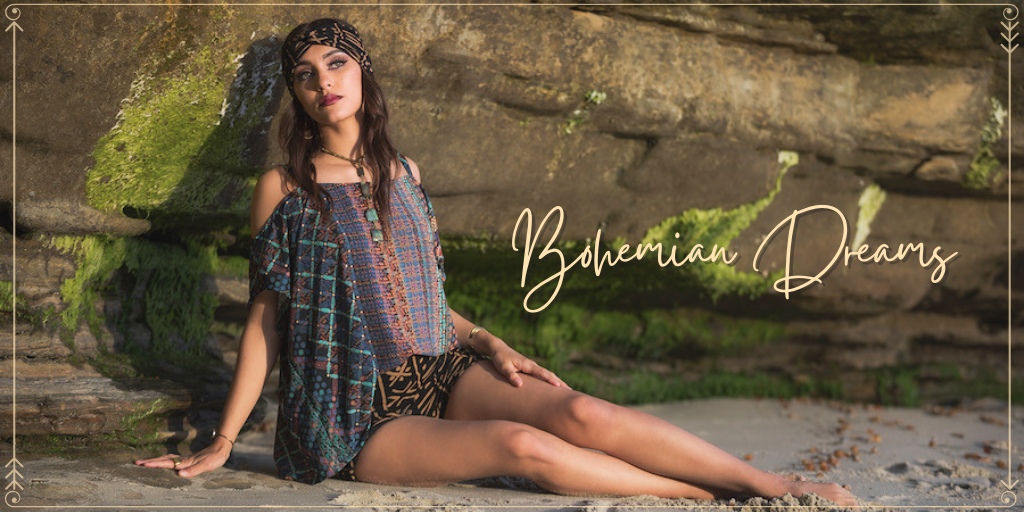 Since my Deadhead days in my late teens, I've always been a hippie at heart. I still love walking barefoot on the sand in flowing silhouettes with the sound of drum circles distant in the wind. This little Bohemian Dreams capsule collection pays homage to the boho-chic, peace-loving princess that still resides in me.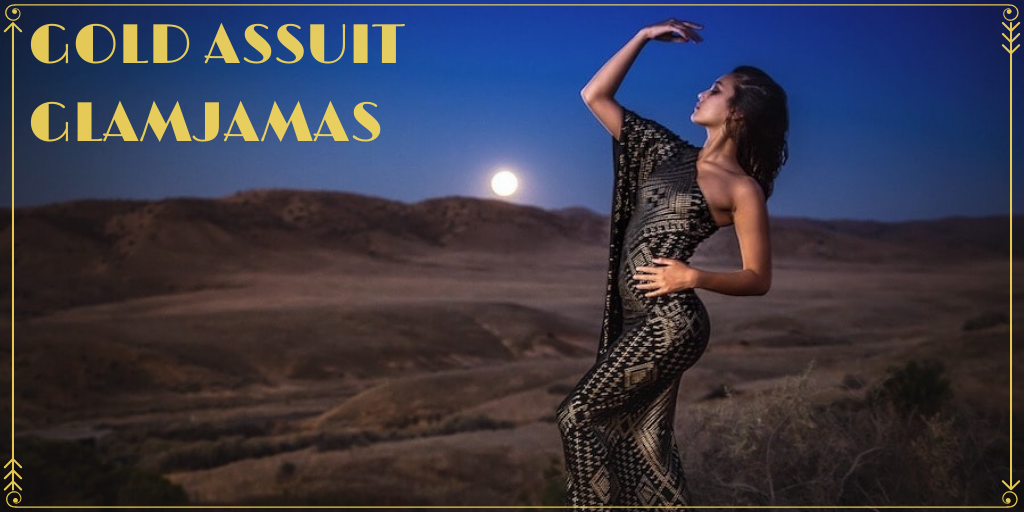 Sometimes you just gotta get dressed up and dance with yourself. While I must admit that I have rather enjoyed being a working-from-home bum, I also miss playing dress up. With comfort and glamor both competing for my attention, I though I'd restock my Faux Assuit wardrobe with some Golden Glamjamas. Total glam….feels like pajamas.