Ephemeral ink
Ritual for transformation
Henna plant magic
I have always had a fascination with henna. As a teen, I dyed my hair auburn with it. As a dancer, I love how it adorns my hand movements. Wearing it makes me feel magical, exotic and empowered. I most recently wore it on my wedding day.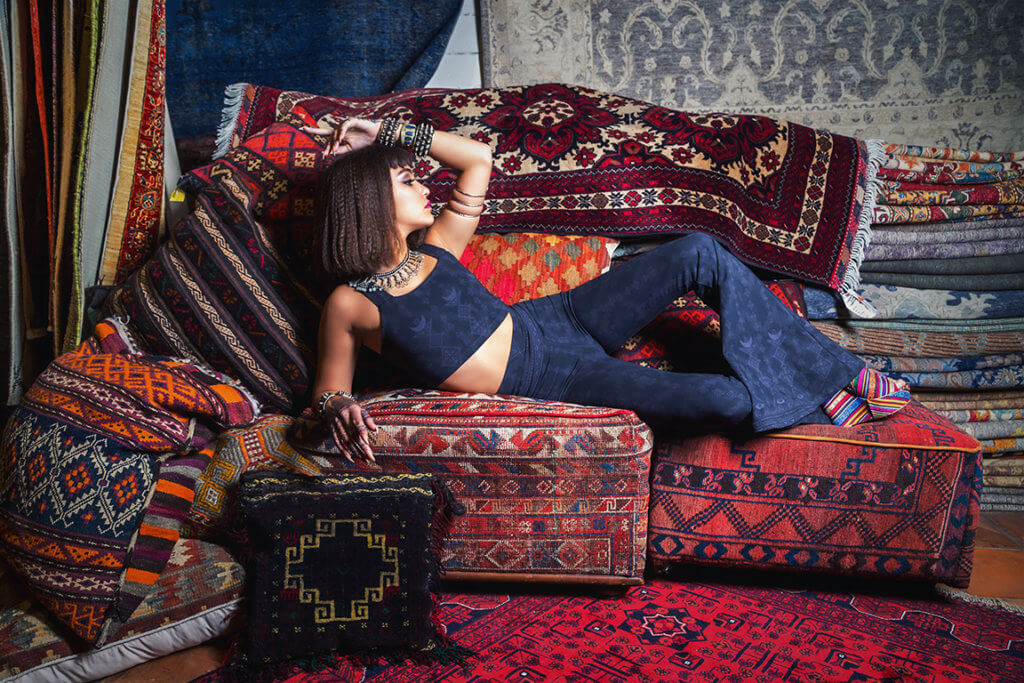 One particularly creative day in my design studio, it occurred to me how lovely it would be to wear it every day and thus my idea for Henna print fabric was conceived. I asked my friend and expert artist Alexis Monique to hand draw a motif that embodies all of my favorite goddess-enabling elements. When she presented the art to me I was delighted with her precision and ability to translate my vision perfectly, complete with crescent moons, pyramids, and the all-seeing-eye.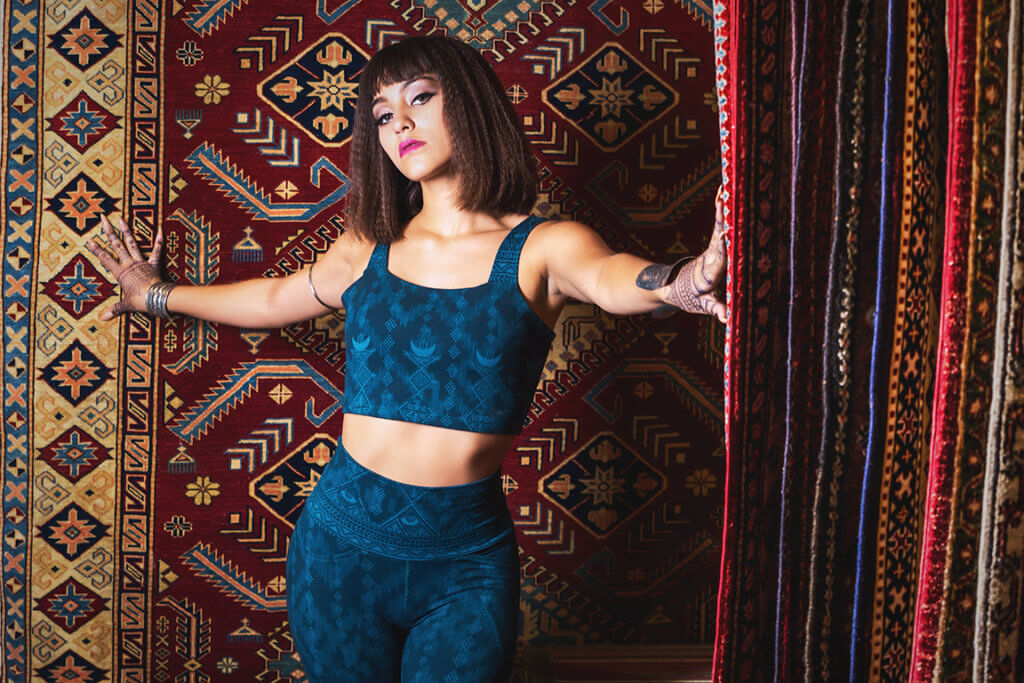 After much research and experimentation, I discovered that the design could be digitally printed on fabric. Through a fusion of ancient art and modern-day technology, I proudly present to you The Henna Collection
Muse: Jade Moon Imagery: Blair Robb Henna: Alexes Monique Hair/Makeup: Amanda Olah