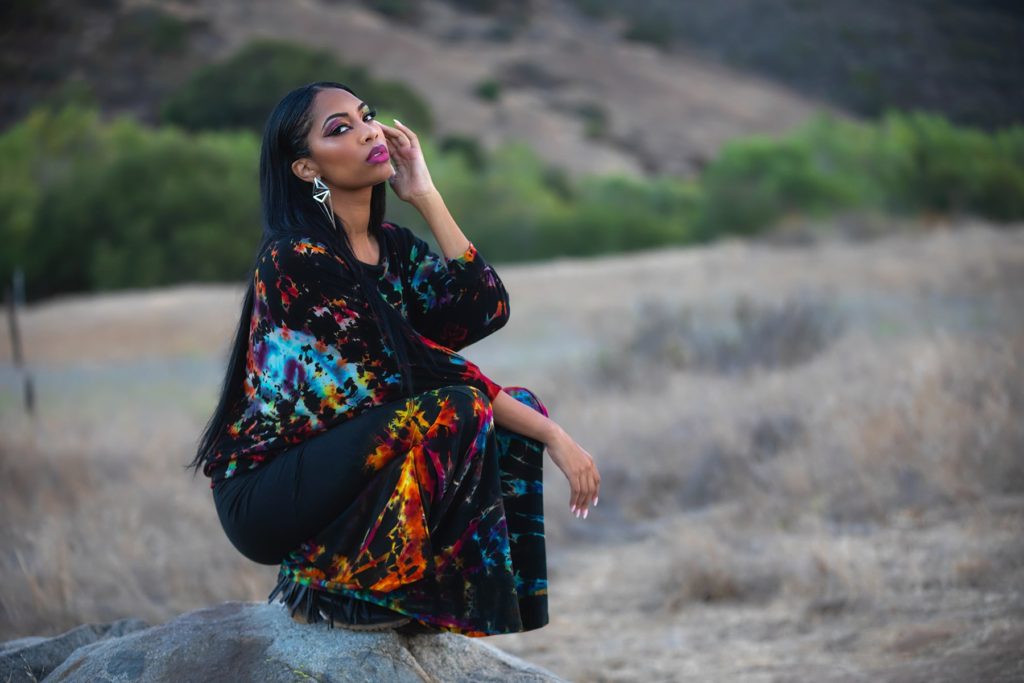 When I was was a teenager my friends and I were all super into the Grateful Dead. We not only loved the music but we also loved the lifestyle. We followed their tours and slept in our vans and tailgated at the concerts with thousands of other bohemians that all seemed to regret being born too late to witness Woodstock.
I found the hypnotic chaos of drum circles to be absolutely titillating. I felt free and wild and delighted in all things psychedelic. I traded a hemp macrame necklace that held a crystal in the center for my first tie dye tee shirt. I loved how the colors seemed to pulse with energy when I gazed upon it. This garment was radiant and I felt I was too when I wore it.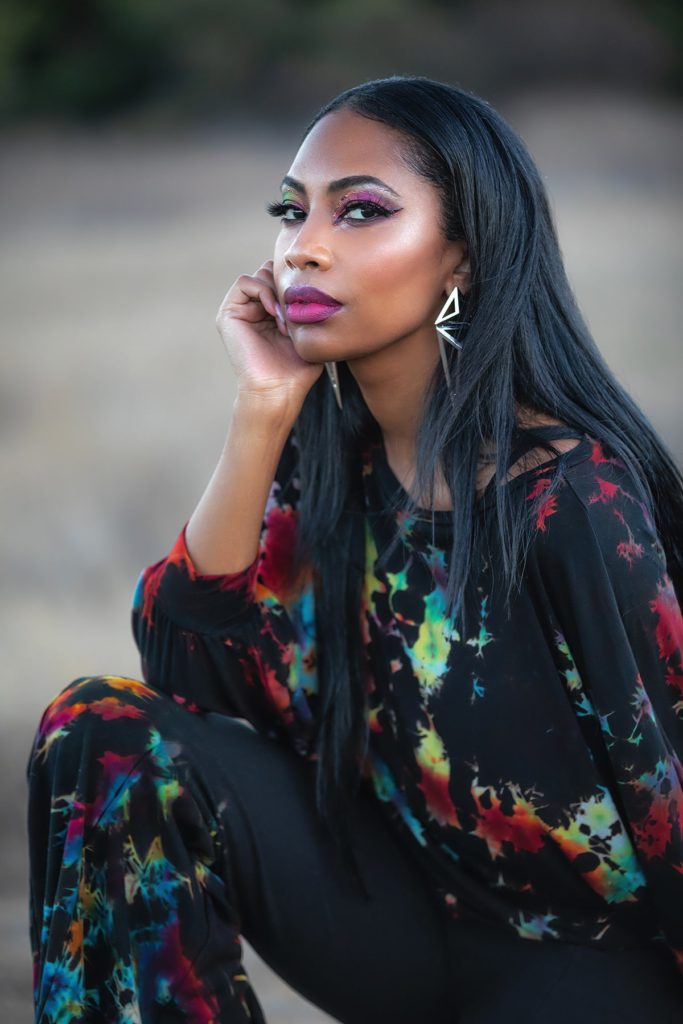 Flash forward to now, nearly thirty years later and I still enjoy the magic that tie dyed colors exude when masterfully blended together. I recently discovered a master dyer in my home town of San Diego and we have enjoyed our creative alchemy together. He has been dying longer than I have in years living. I asked him to create a design that would appeal to "cool rocker chicks" and he came up with what I like to call Black Prism. Hand made with love, I present to you our very limited edition collection.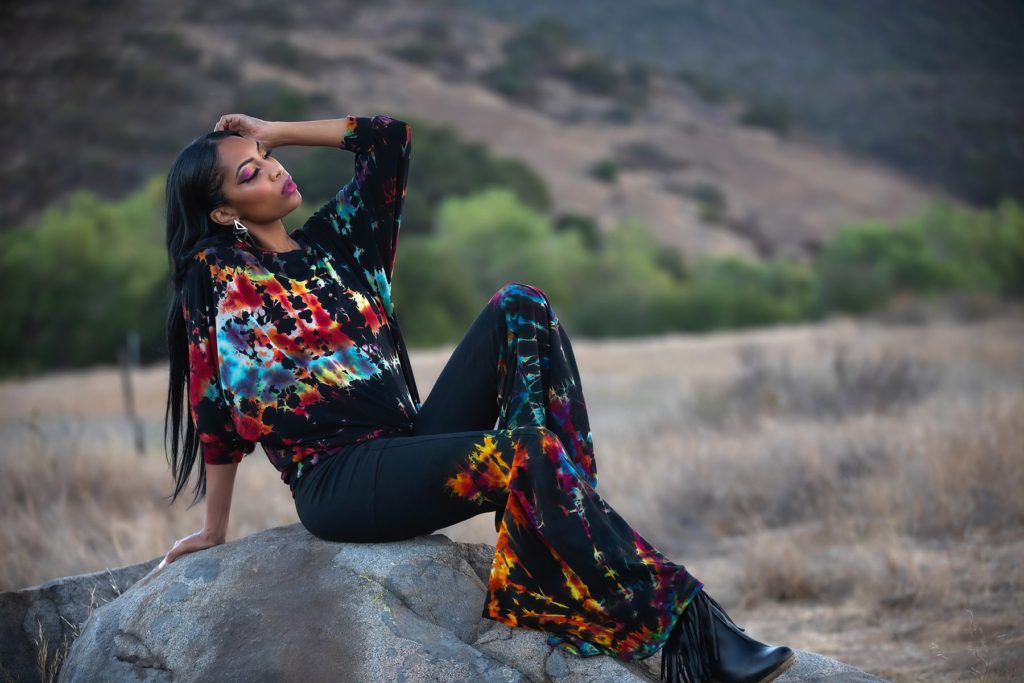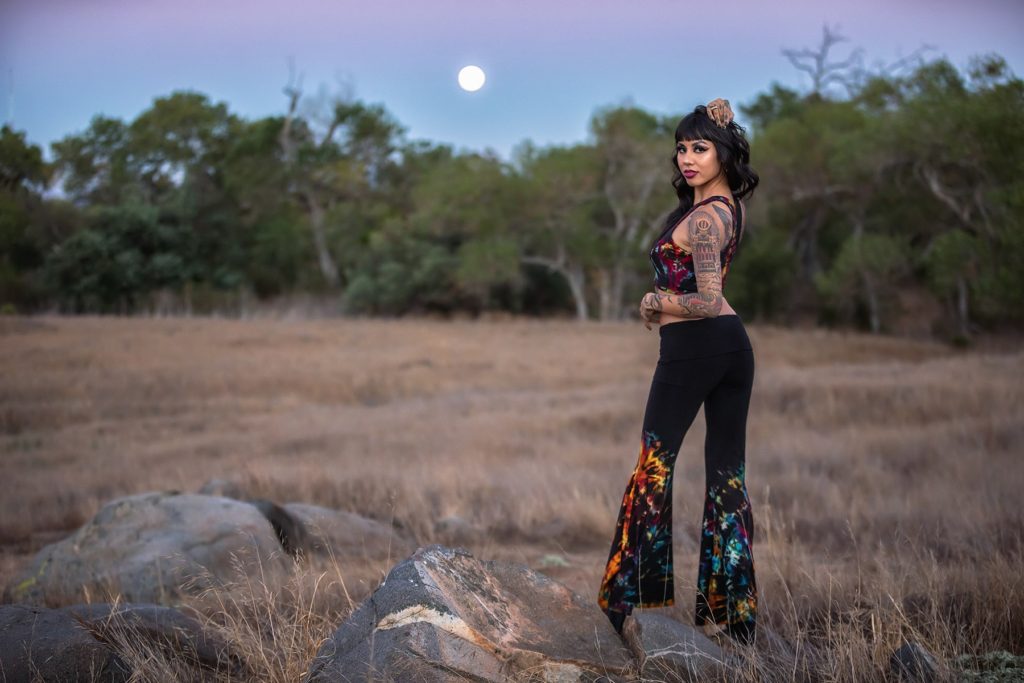 "WHAT A LONG, STRANGE TRIP IT'S BEEN"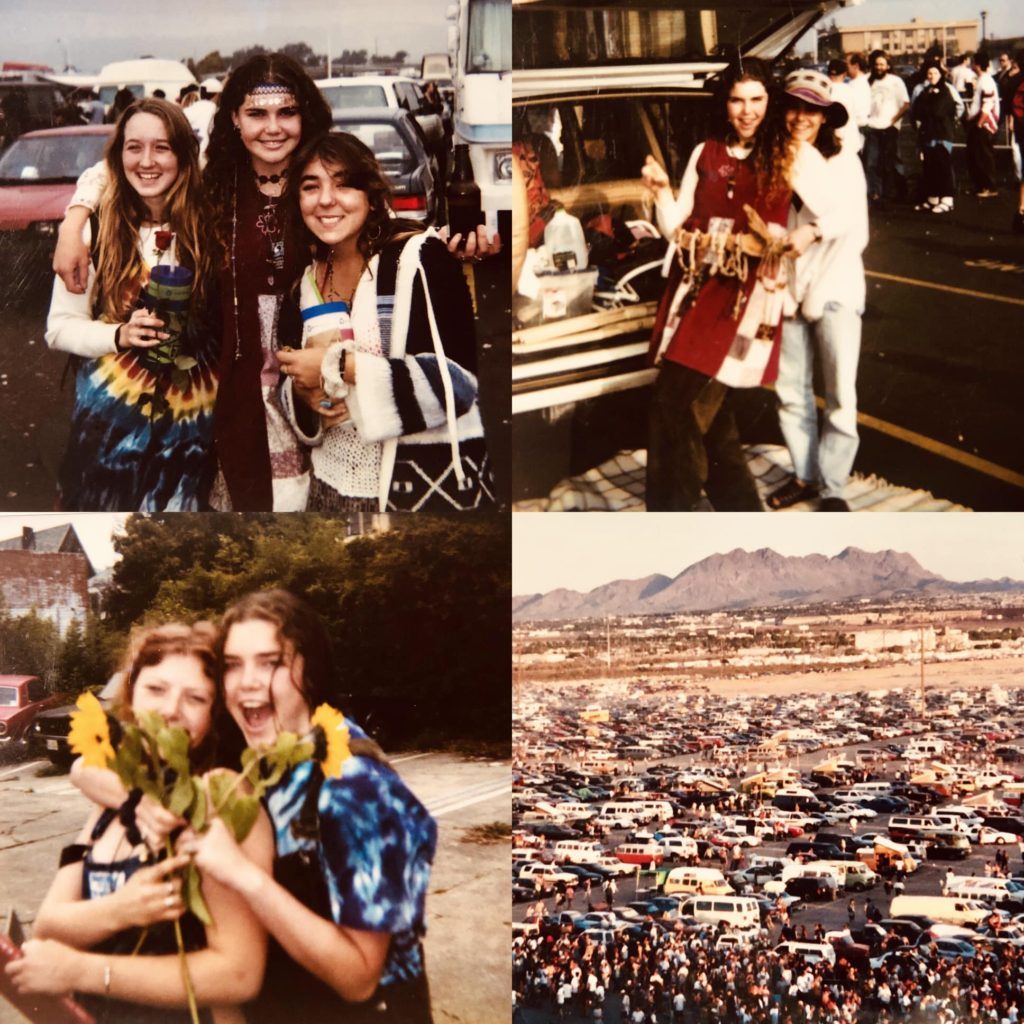 MUSE(s): Phoenix & Sarah
IMAGERY: Blair Robb
MAKEUP: Amanda Olah