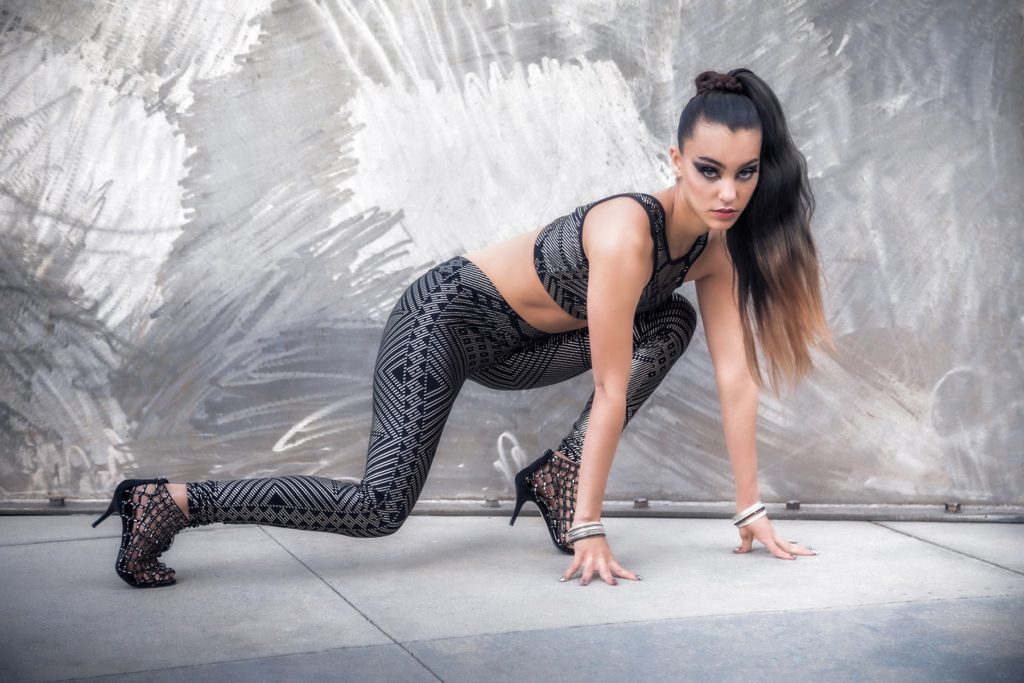 Inspired by the heavily metaled, antique Assuit shawls of the 1920's Art Deco era, I proudly introduced to you my new original print "Heavy Metal."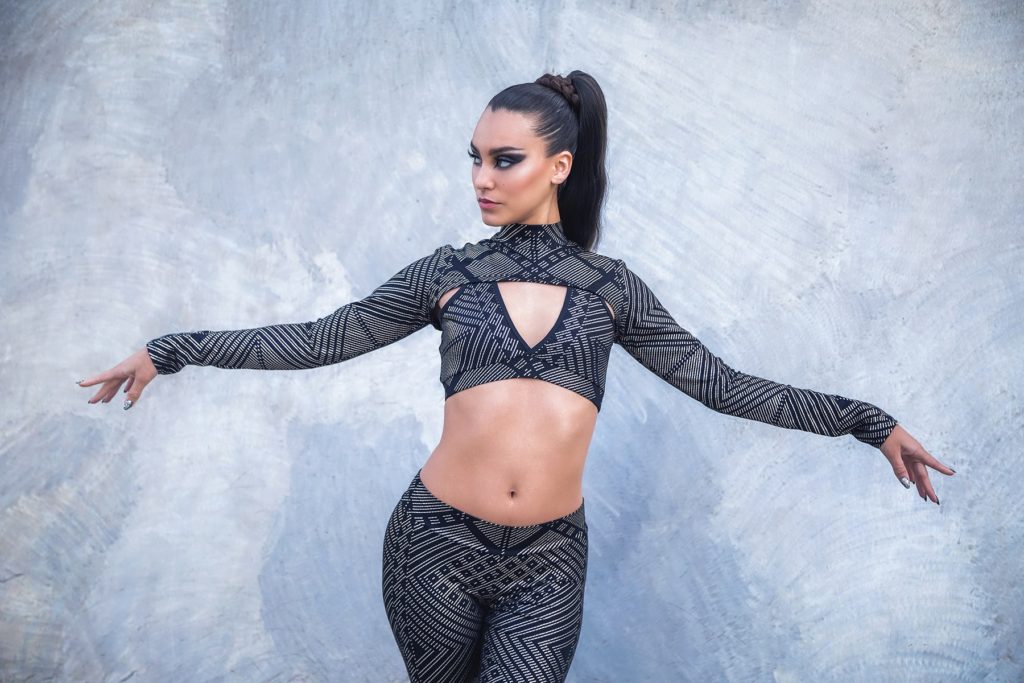 Employing researched stitch work layouts sparked by traditional Egyptian motifs, this shimmering geometric masterpiece pays homage to the art of Assuit in a utilitarian modern day fabric. Pewter color foil dominates a black background with a rustic metallic sheen, which envelopes the wearer in lux decoration.
"Heavy Metal" faux Assuit is printed on two distinctly different "grounds" aka base fabrics. Available in our new active performance Nylon fabric as well as our traditional soft 'n supple Rayon jersey, these two fabrics have been thoughtfully shaped into a variety of gorgeous silhouettes engineered to "glamorize" your movement of choice. Whether it's dance, yoga or everyday awesomeness this collection is guaranteed to emphasize your unique style.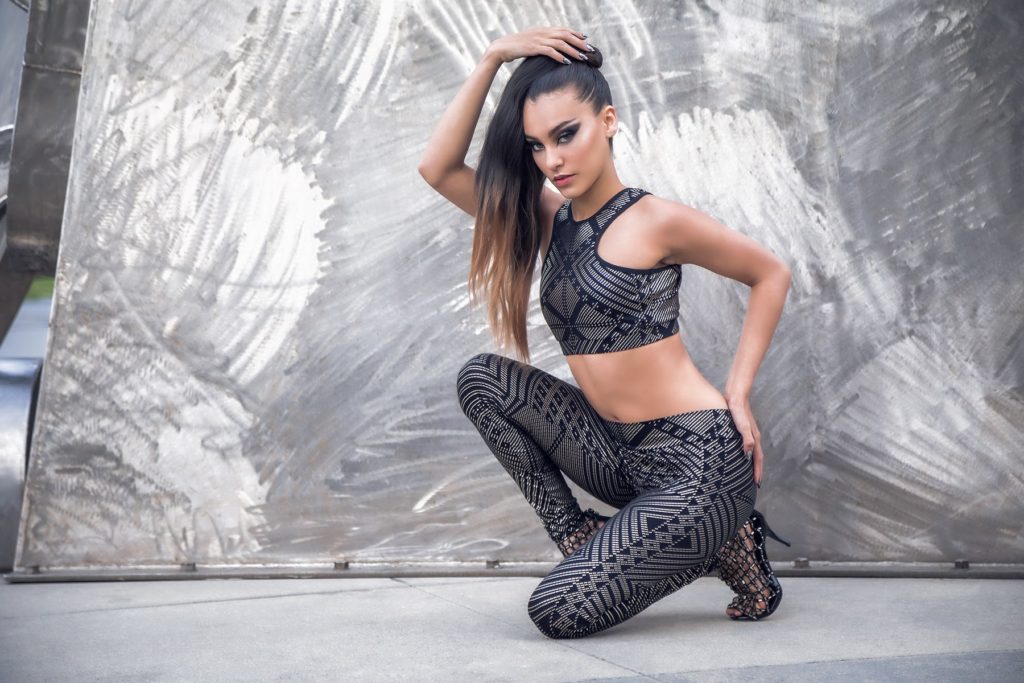 Hand cut and sewn in small batches, our California made garments are crafted with love, integrity and precision. We proudly pay our production family a healthy living wage for our goods. We also believe in giving back to cultures that inspire our worldly prints and we make regular donations directly to authentic Assuit makers in Egypt.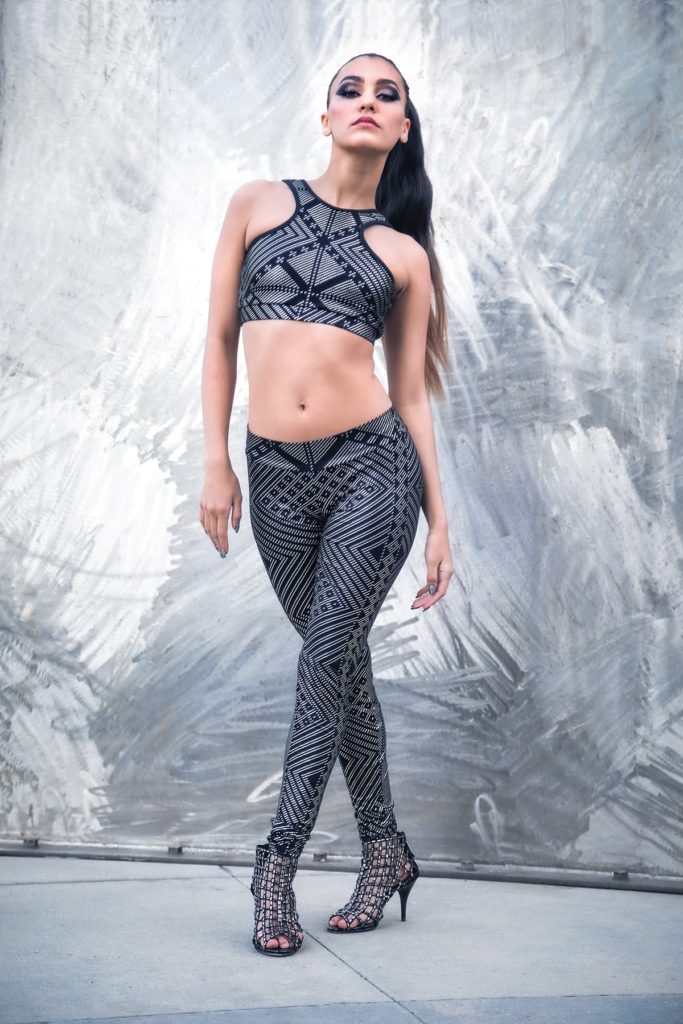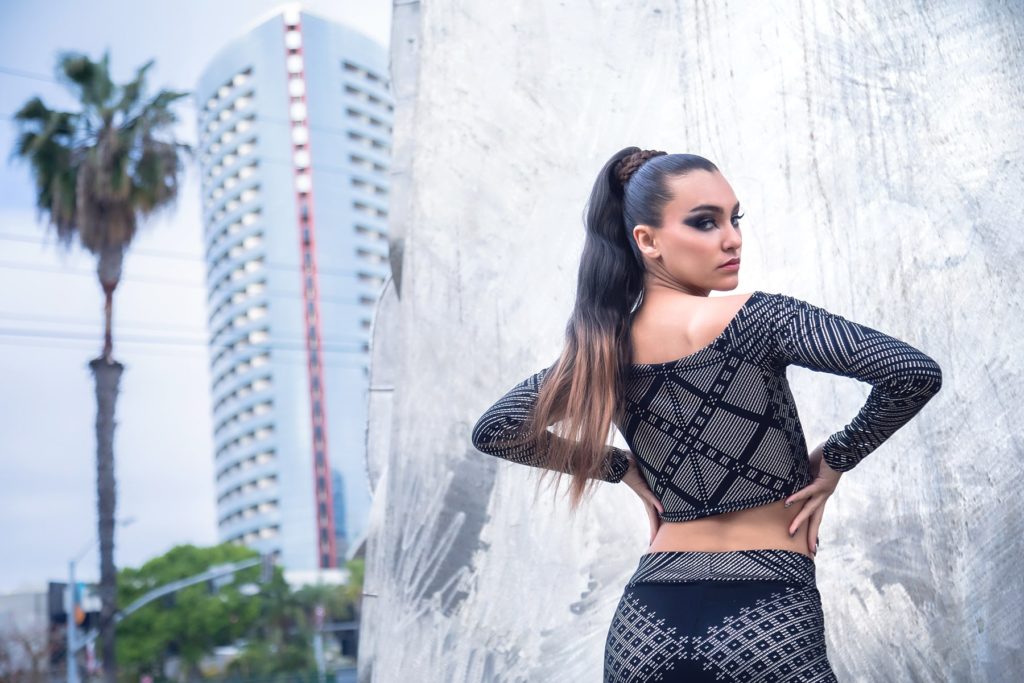 If you would like to learn more about how we support artists in their lands of origin, please read my blog about reciprocity. With a caring business ethic, I can say with pride that you can feel good about looking good in Melodia Designs.

MUSE: Jade
IMAGERY: Blair Robb
MAKEUP: Amanda Olah