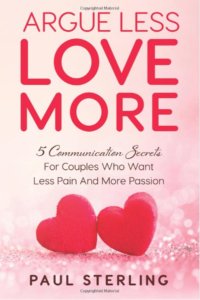 My partner & I just this week finished a 90-day relationship-intensive called 'Delicious Love'. We chose the course as an opportunity to deepen the connection we share, in part by gaining new tools to help us navigate our conflicts compassionately and thoughtfully.
The course far exceeded our wildest expectations and has helped provide a new context for our relating. With my beloved's permission, I felt inspired to share his post-retreat declaration with you:
This is my Life – This is my Stand – This is What I Am Committed to
I am COMMITTED to co-creating an extraordinary relationship with my beloved; a life filled with laughter & tears, responsive listening, inspiring dreams, trust, vulnerability & intimacy, novelty & adventure, passion, growth, and flexibility.
I am COMMITTED to being the highest version of my self, heroic even in my willingness to transform breakdowns into breakthroughs, taking complete responsibility for the life I create, for the stories i tell, for the songs i sing.
I am COMMITTED to trusting in the benevolence of the universe, to living an inspired life full of compassion & empathy, to 'presencing' the power of possibility, and to creating from a centered heart with a grounded breath.
I am COMMITTED to my ever-evolving transformation and growth, re-contextualizing the fears, resistance, anxiety, and doubt as they arise, so that their purpose is seen, illuminating roads towards new beginnings.
I felt inspired to share, as I have been so deeply moved by the commitment to a profound sense of relating that the course's creative team, Paul & Sequoia, stand for. My heart resonates with the deepest gratitude for the reflections, insights, and wisdom they share.
~ Melodia xo