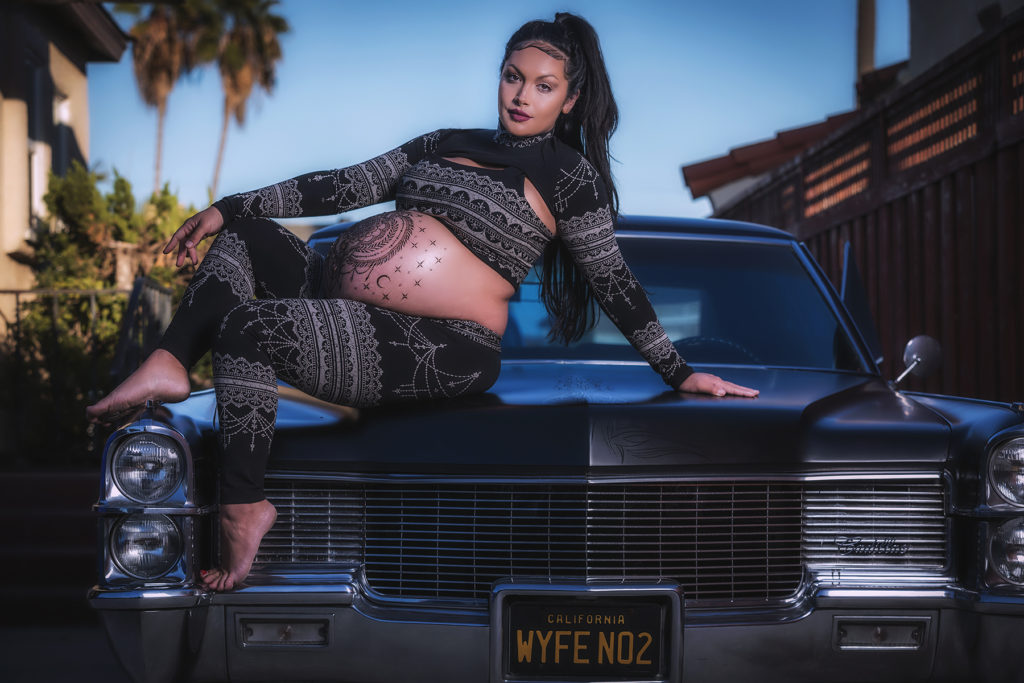 Having been born from a melting pot of diversity, I have always been moved by global arts; dance, adornment, traditions, and even cuisine. As a fashion designer, my wearable art has become a tapestry of all things I love; an ode to our global heritage. As a gesture of appreciation, I feel moved to spotlight the sources of such inspiration and share a bit of history about our neighboring lands.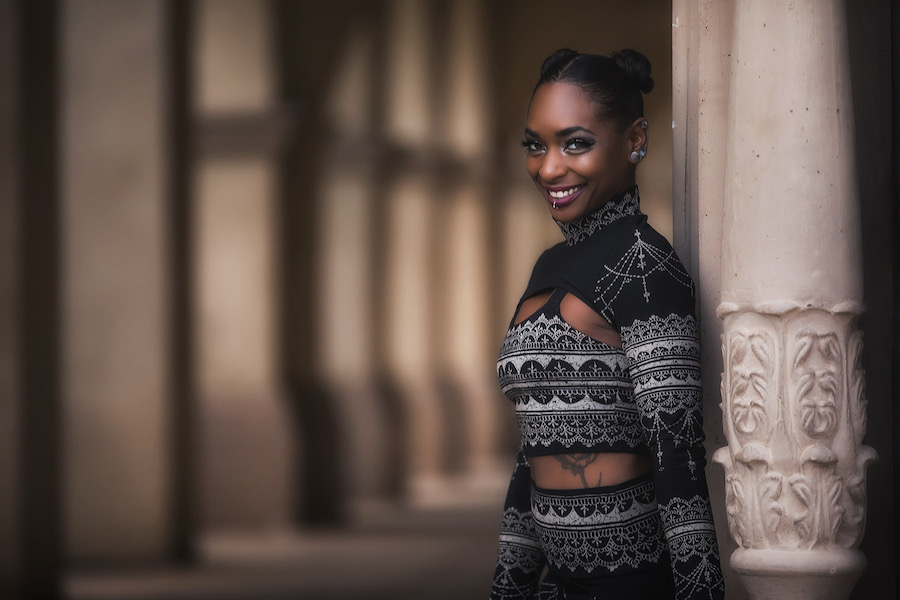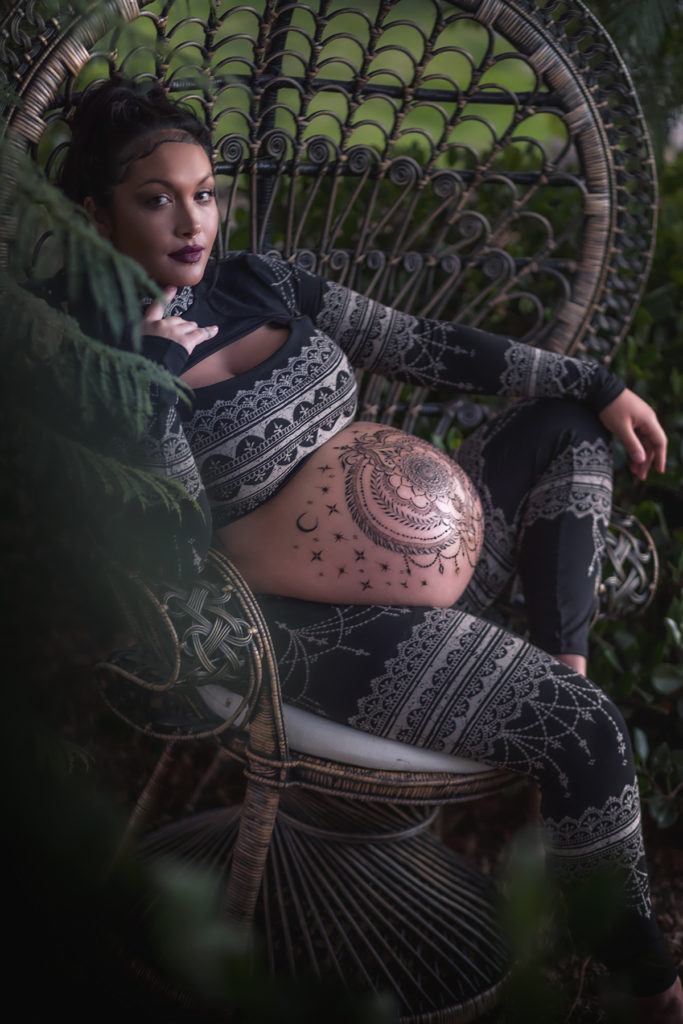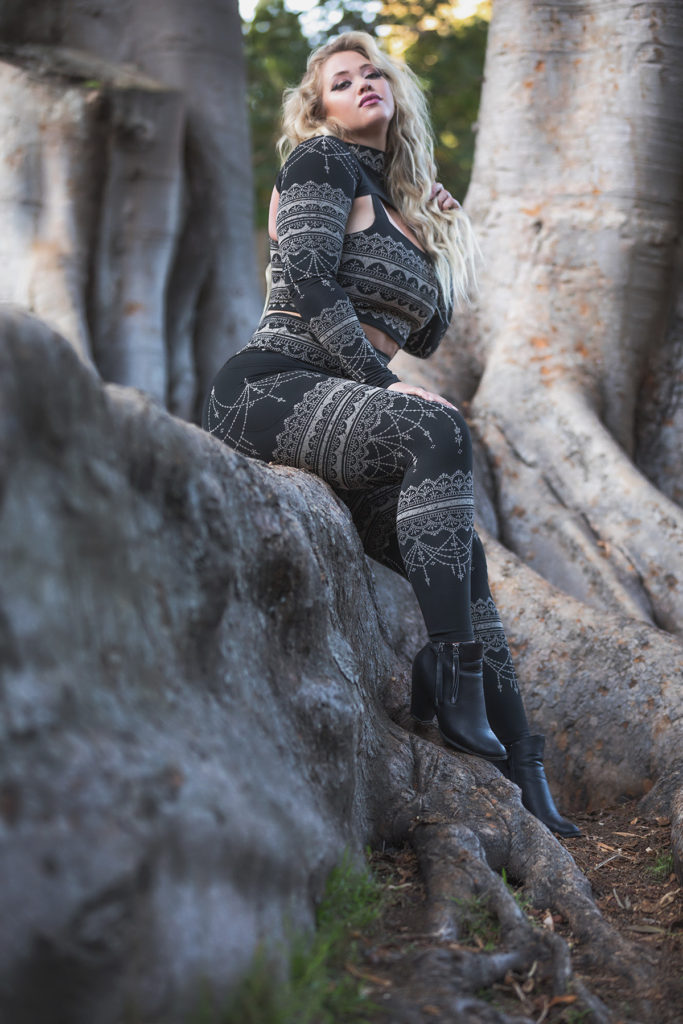 My current muse is Mehndi, an art form with an ancient history spanning across Pakistan, the Middle East, Egypt, and India. A natural dye, called henna, is applied to the skin to create temporary body art for sacred festivals and celebrations, such as weddings.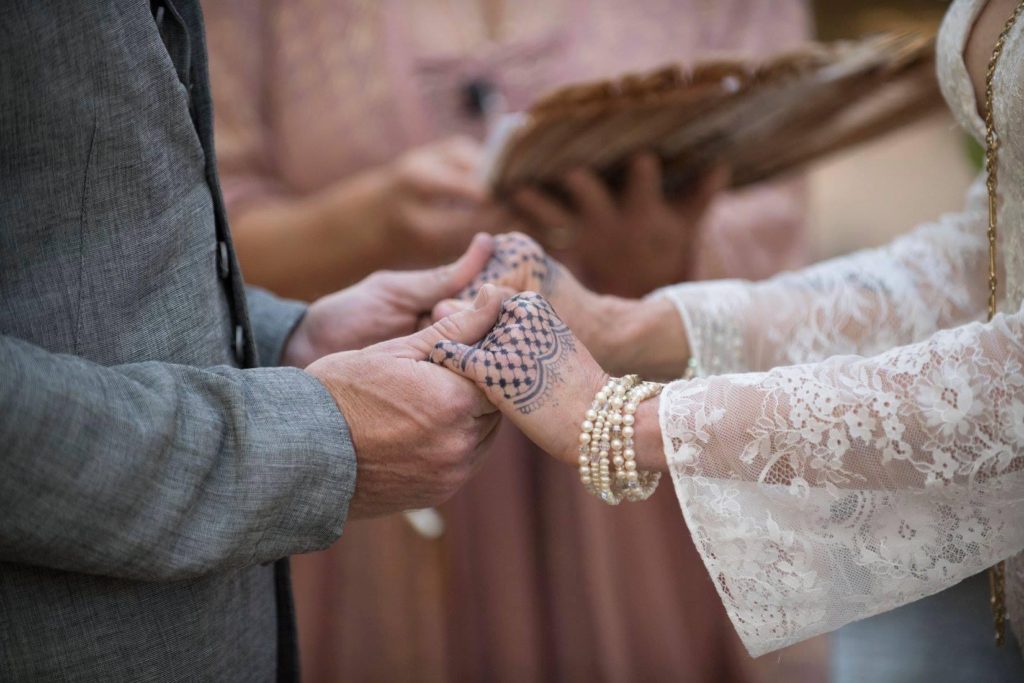 I love this art form so much that I incorporated this ritual into my own wedding.
The creation of The Mehndi Collection began when I commissioned my friend and artist Alexes Monique to hand draw on my paper (garment) patterns with fresh henna. From there I had the artwork etched onto metal cylinders for rotary printing on organic bamboo fabric…all made in my home turf of Southern California.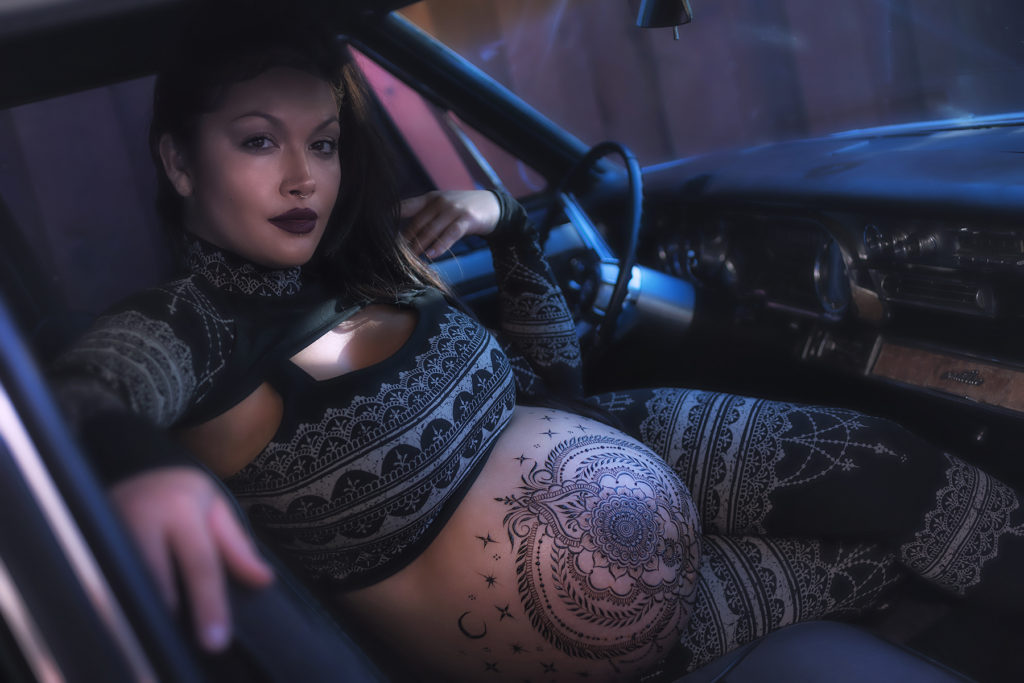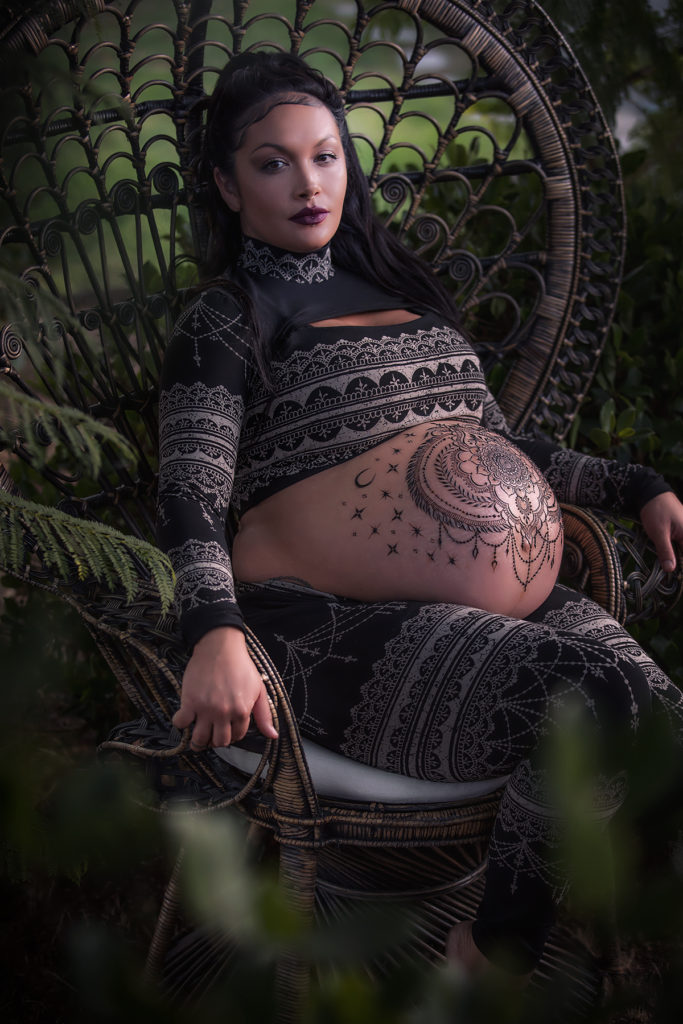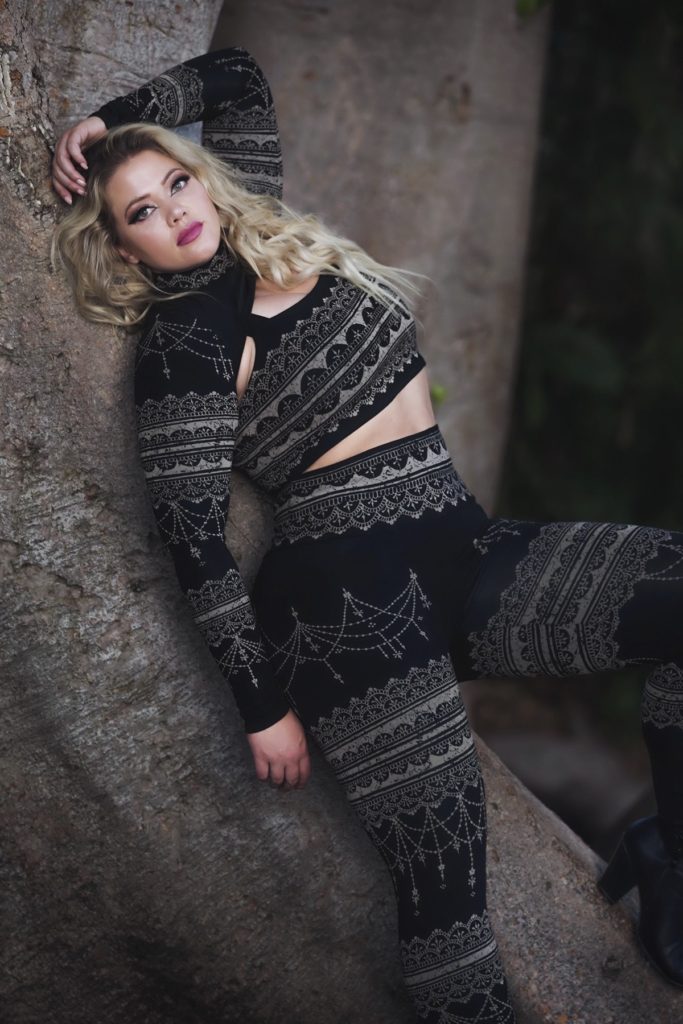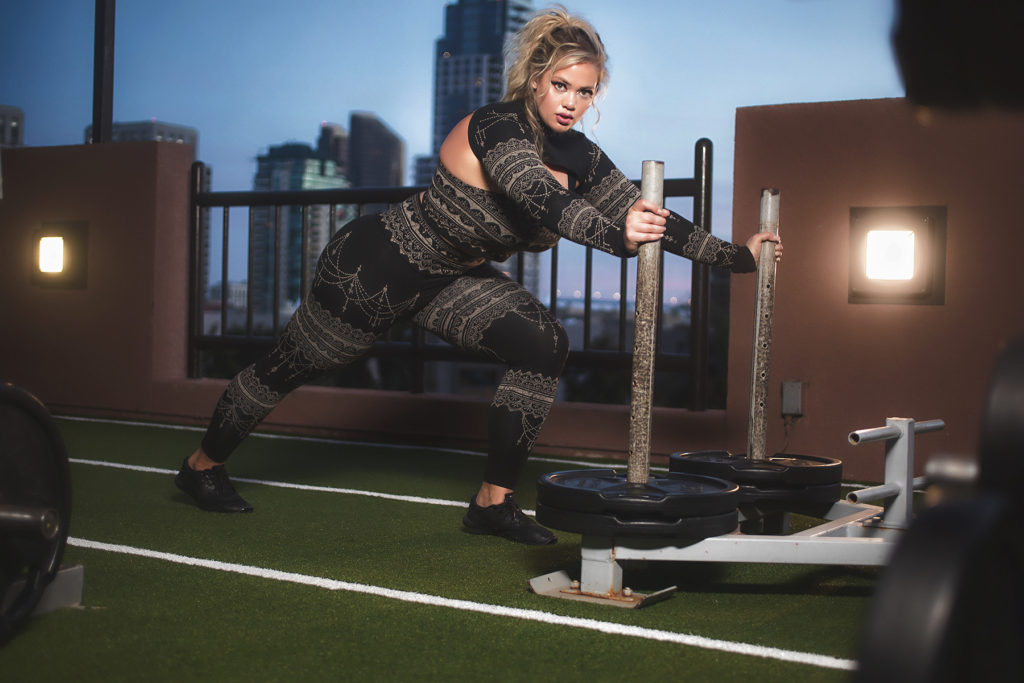 From there my assistant and I meticulously hand cut each pattern piece, one at a time, from the printed cloth. Our meticulous cutting allowed us to achieve the precision placement. Motifs reminiscent of lace and dripping jewels draped around the body, produce an intriguing morphology, accentuating the curves of the female form. This marriage of ancient and modern technology has birthed a beautiful creation which I am very proud to adorn you in. Mehndi is a true labor of love.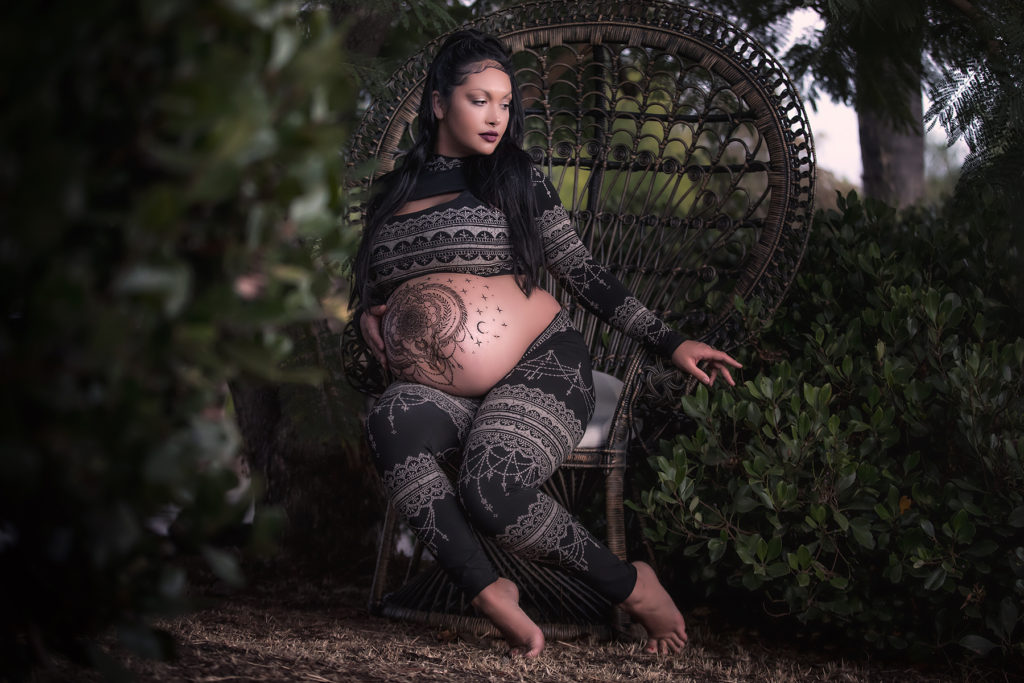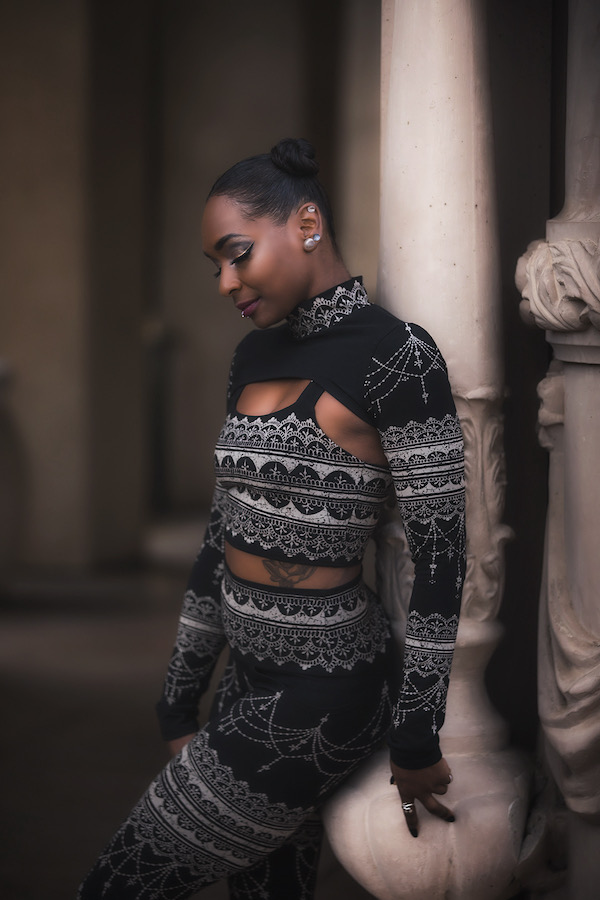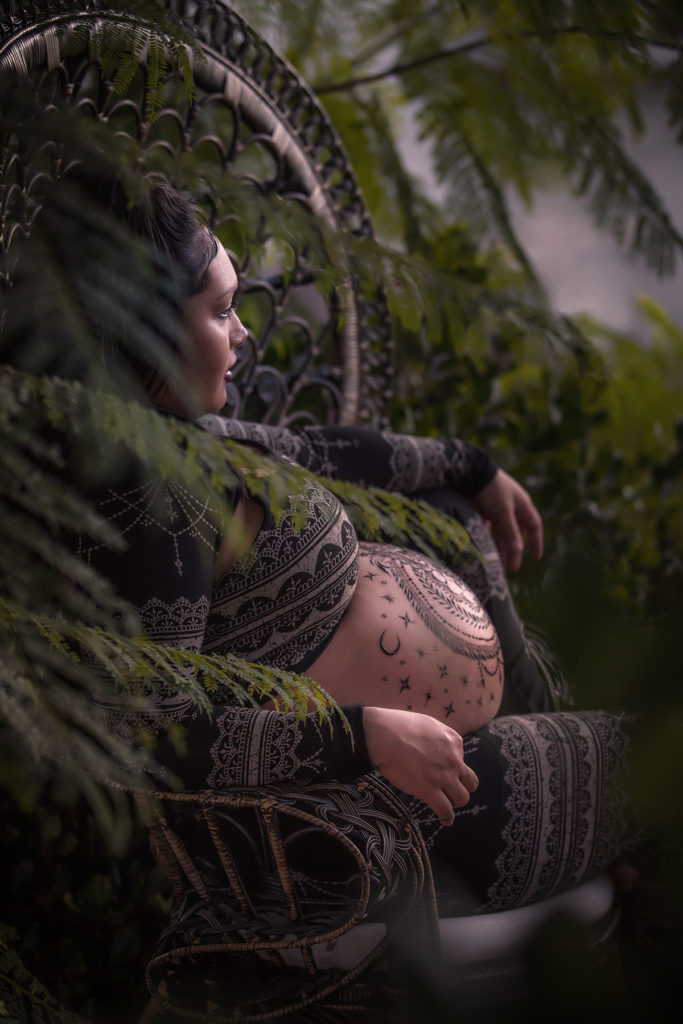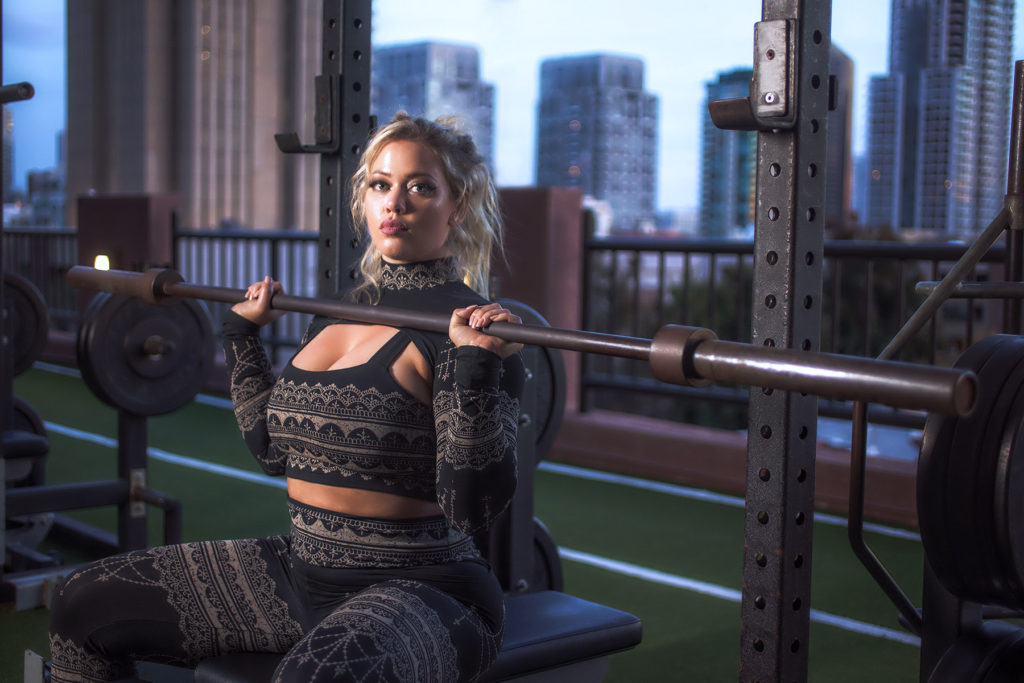 If you are in the San Diego area and would love to experience the magic of mehndi, I highly encourage supporting these henna artists.
Alexes Monique @hennaplantmagic & Jaya @gopihenna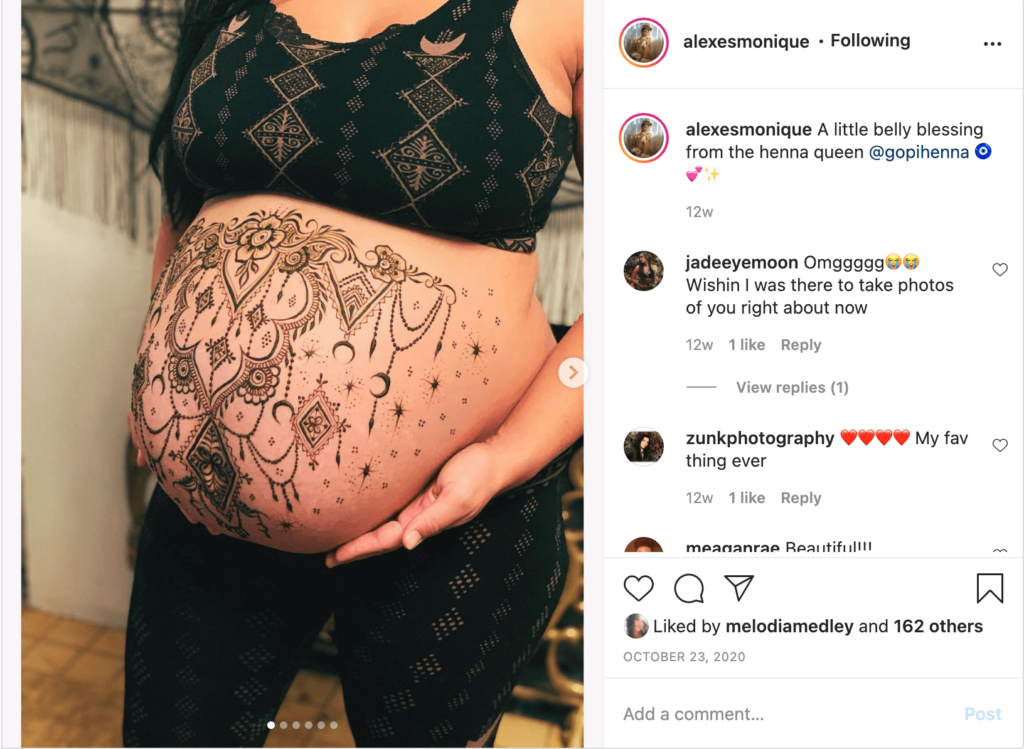 If you would like to learn more about henna you may enjoy this article
Silk & Stone – Origin and History of Henna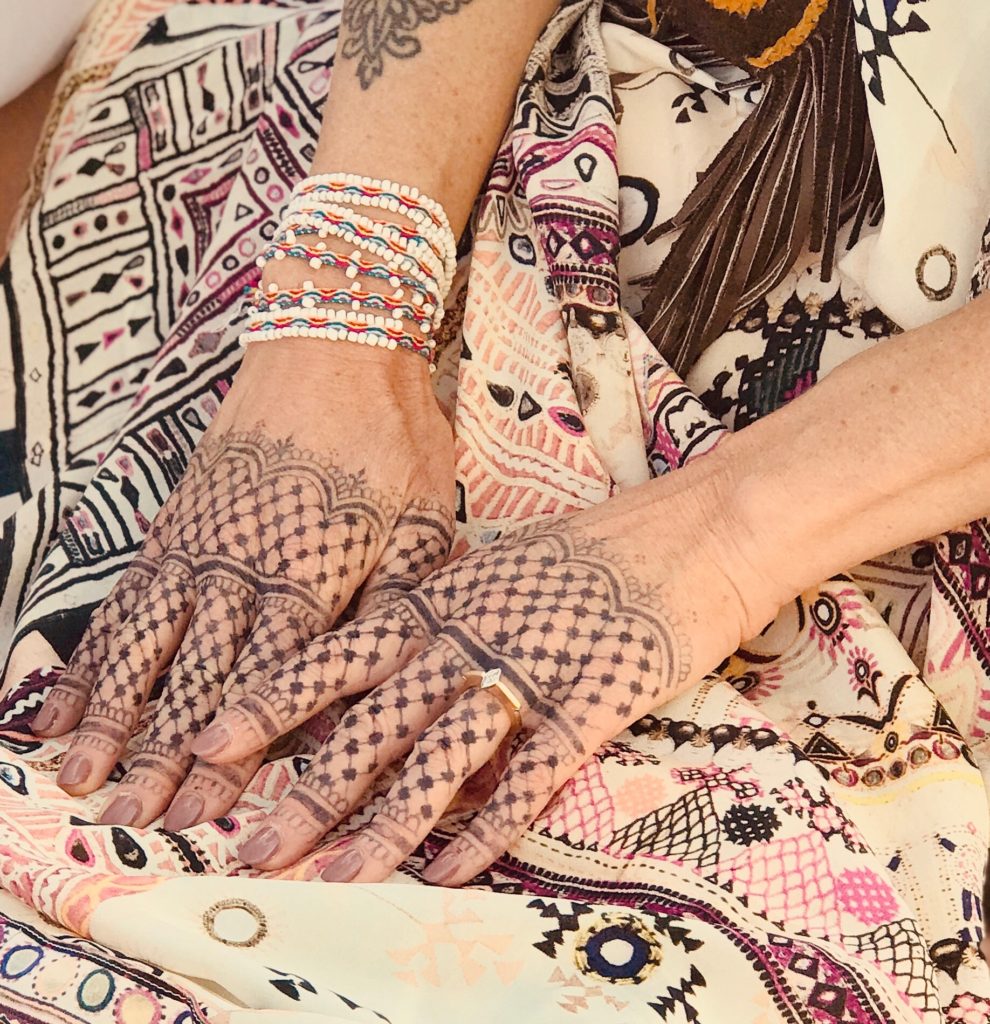 Muse(s): Alexes Monique, Les, & Sadira Ladyliquid.
Imagery: Blair Robb (editorial) & Sean Stuchen (wedding)
Makeup: Amanda Olah