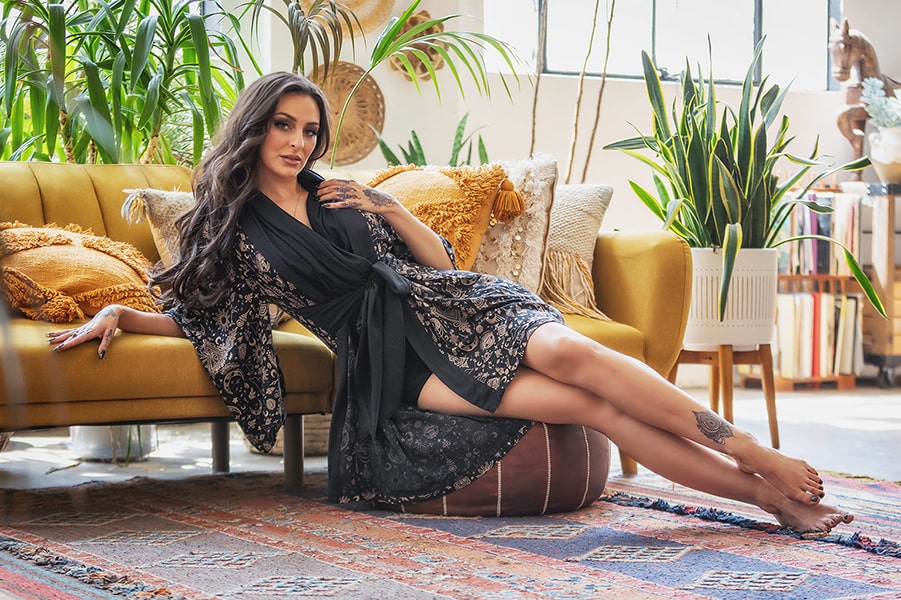 One of my favorite aspects of being a clothing designer is collaborating with artists to create my exclusive prints. The Mystique print is a wonderful collaboration with Gopi Henna Artist.
These intricate designs are embedded with empowering symbols to help you exude your most mystical self.
Printed on delicious natural fibers that breathe and move with you, my goal is to leave you feeling as though you're floating on air.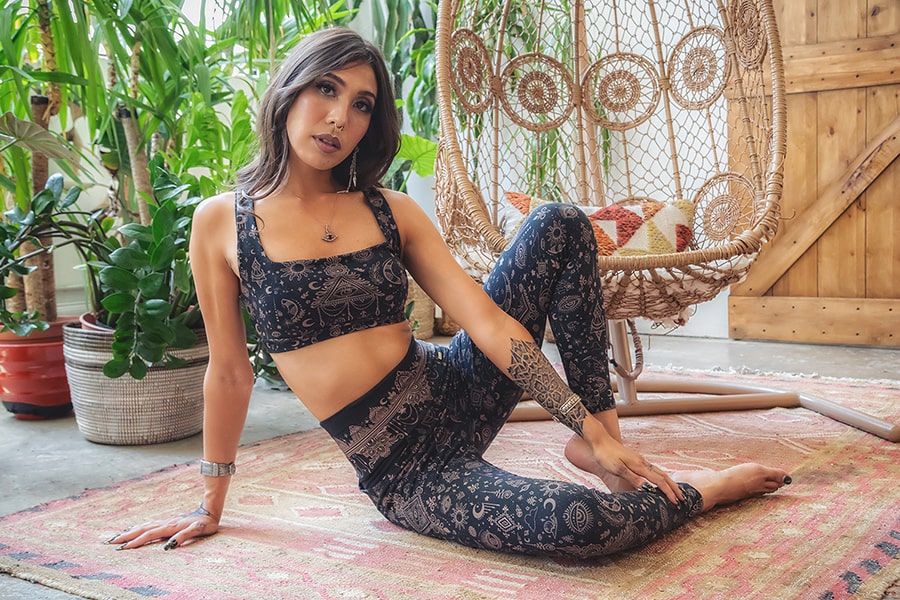 Imagery: Blair Robb
Makeup: Amanda Olah