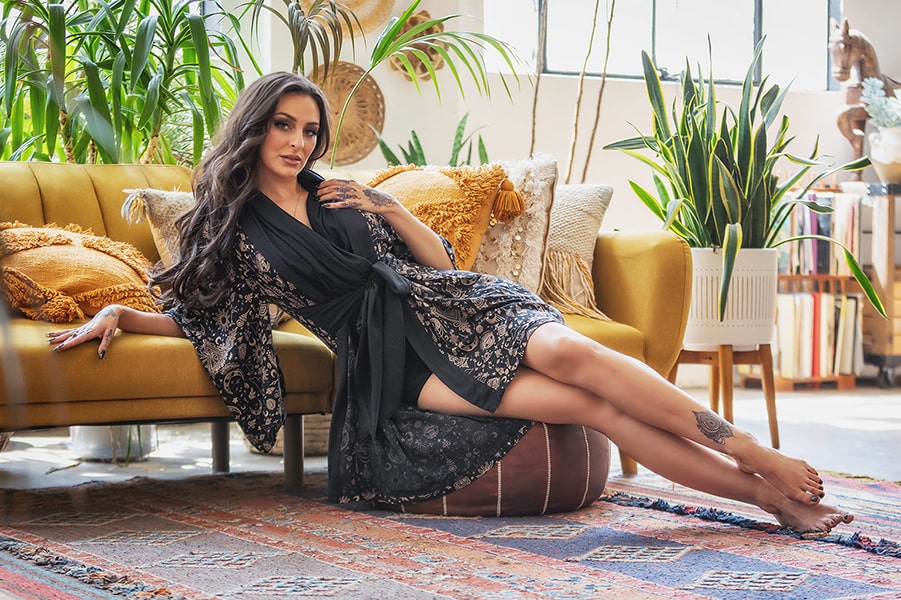 As a clothing designer, one of the aspects I enjoy the most is collaborating with other artists to create my exclusive prints. The Mystique print is the result of a wonderful collaboration with Gopi Henna. The intricate designs of the print are embedded with empowering symbols to help you express your most mystical self. Made from delicious natural fibers, the goal of this collaboration is to leave you feeling as though you're floating on air.
My Collaboration with Gopi Henna
Gopi Henna is a talented artist who specializes in intricate henna designs. The collaboration process began with a series of discussions about the design direction and the incorporation of empowering symbols. The final result is this stunning exclusive print that showcases Gopi Henna's unique style infused with my vision for the collection.
Empowering Symbols in Fashion
Empowering symbols have always played an important role in fashion and clothing design. The Mystique Collection incorporates several symbols that represent strength, courage, and femininity. For example, the moon symbolizes emotion, mystery, and renewal, while the sun symbolizes positivity and confidence. By wearing clothing adorned with these symbols, it is my intention to inspire you to not only express your personal style but to empower you with the complimentary traits that these symbols represent.
Natural Fibers for Comfort
My choice of natural fibers for the Mystique print was a deliberate one. Clothing made from natural fibers such as cotton, linen, and bamboo are not only comfortable to wear, but also sustainable and better for the environment. These fibers are also breathable and allow for freedom of movement, making them perfect for clothing that is meant to leave you feeling like you're floating on air. The Mystique Collection is made from a soft bamboo-cotton blend that feels great against the skin and is perfect for any season.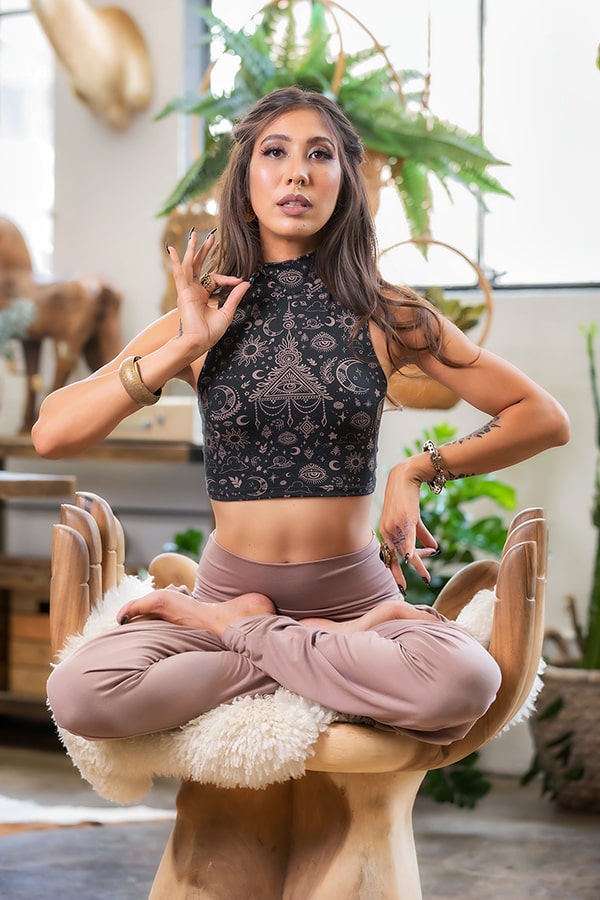 Expressing Your Mystical Self
The Mystique print is all about helping you express your most mystical self. To make the most of the print, you can style it with other items that complement the colors and patterns. For example, you can pair the Mystique Ourania Dress with a pair of strappy sandals and simple accessories like a delicate necklace or hoop earrings. Other ways to express your mystical self through fashion include incorporating crystals and gemstones into your accessories or using tarot or oracle cards as inspiration for your outfits.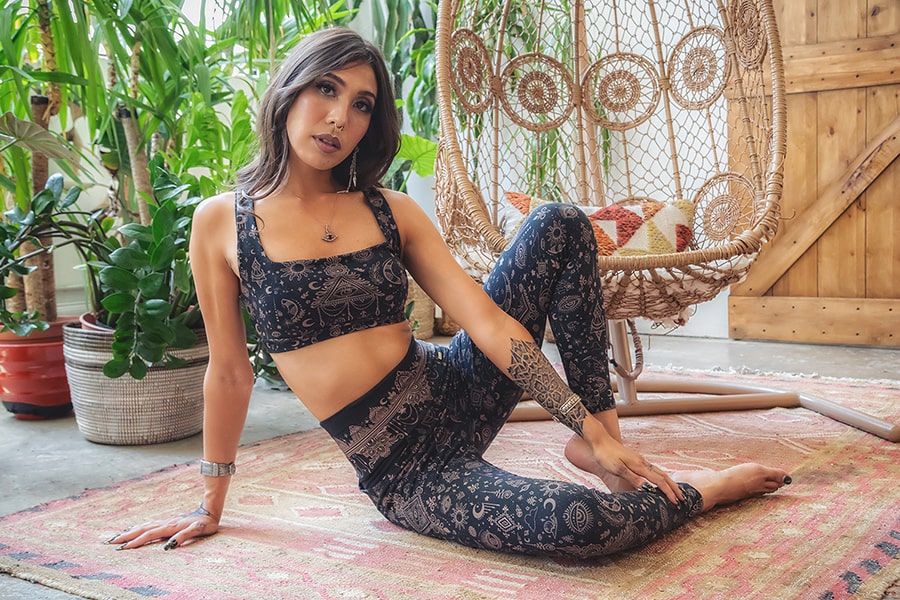 My Mystique Collaboration
My collaboration with Gopi Henna is a celebration of empowering symbols coupled with natural fibers and an easy, everyday style. By wearing clothing that exudes comfort and makes you feel unique, you get to radiate confidence while expressing a facet of your mystical self. Whether you're looking to add a little mystery to your wardrobe or simply want to feel like you're floating on air, the Mystique Collection is the perfect choice for you.
Imagery: Blair Robb
Makeup: Amanda Olah