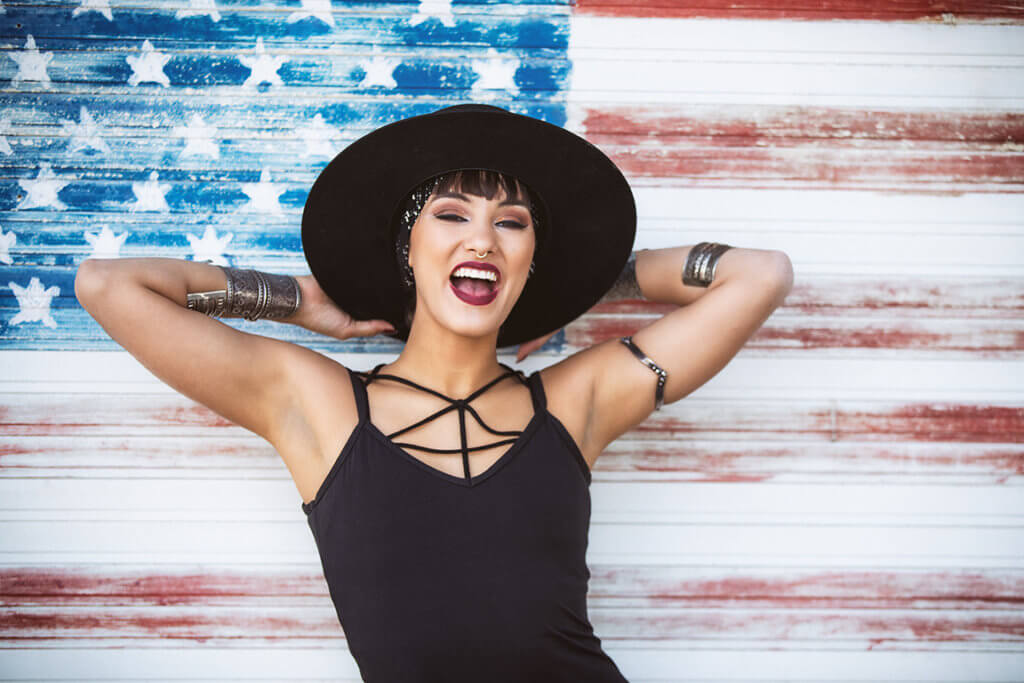 It was a proud moment to see my designs come to life on our model, Jade, who is an incredible artist and dancer. Her movements and personality elevated the style, creating the multifaceted vibes I desired.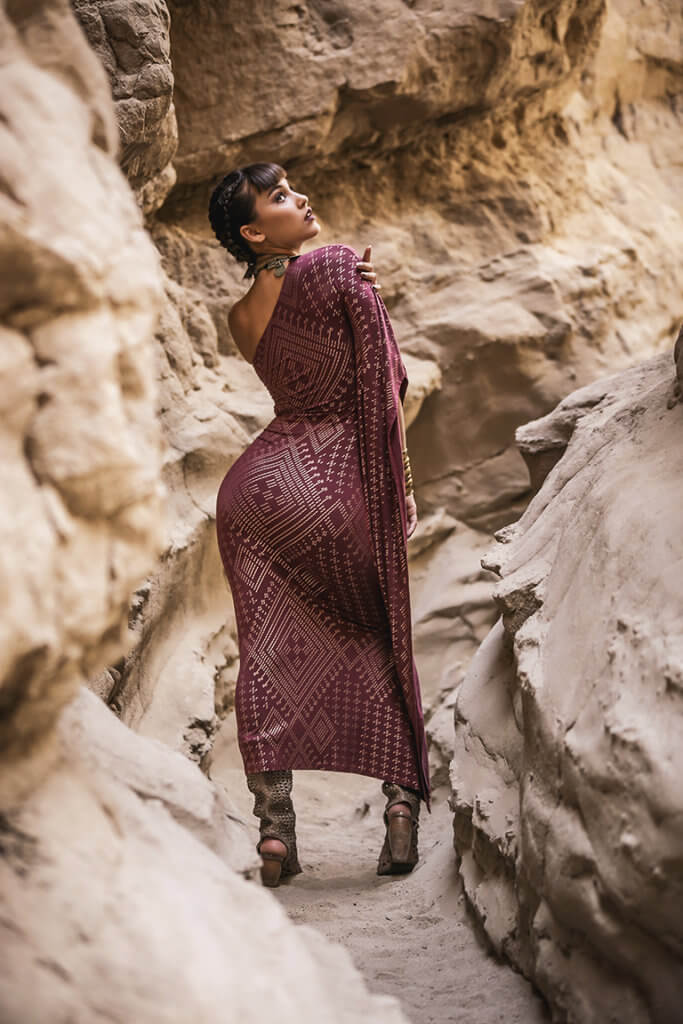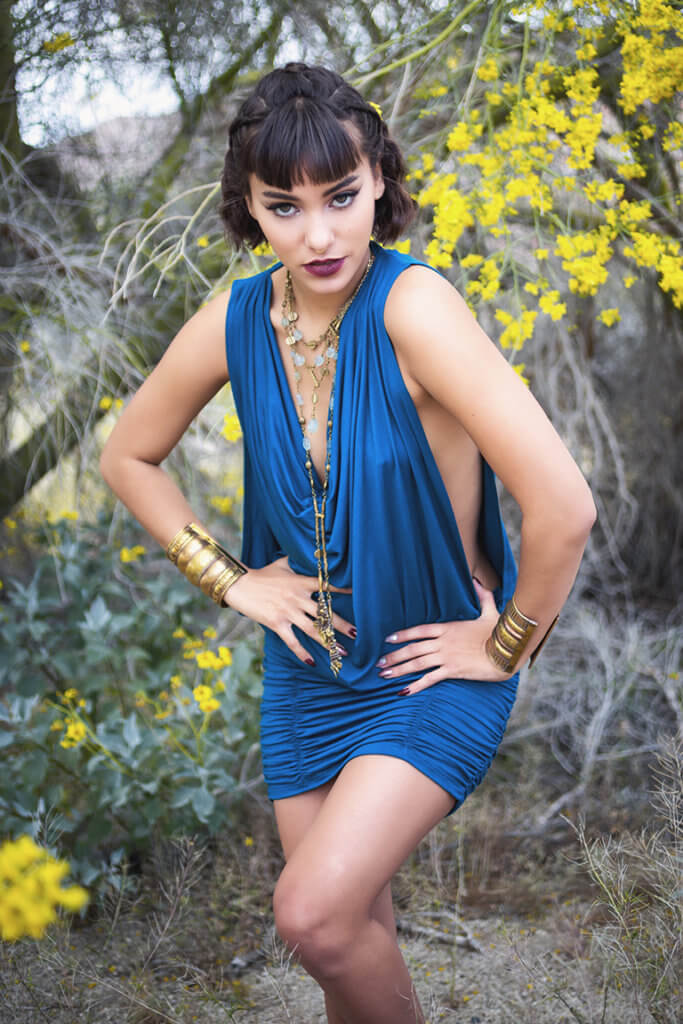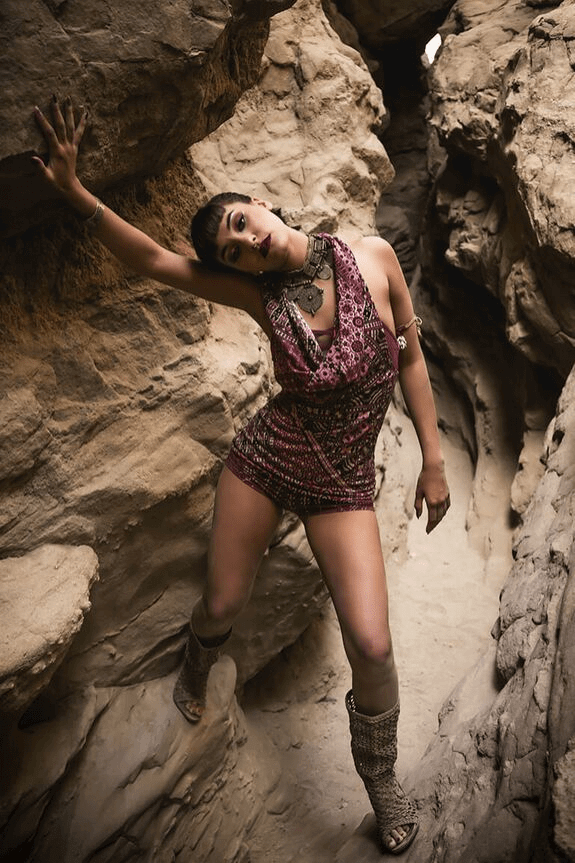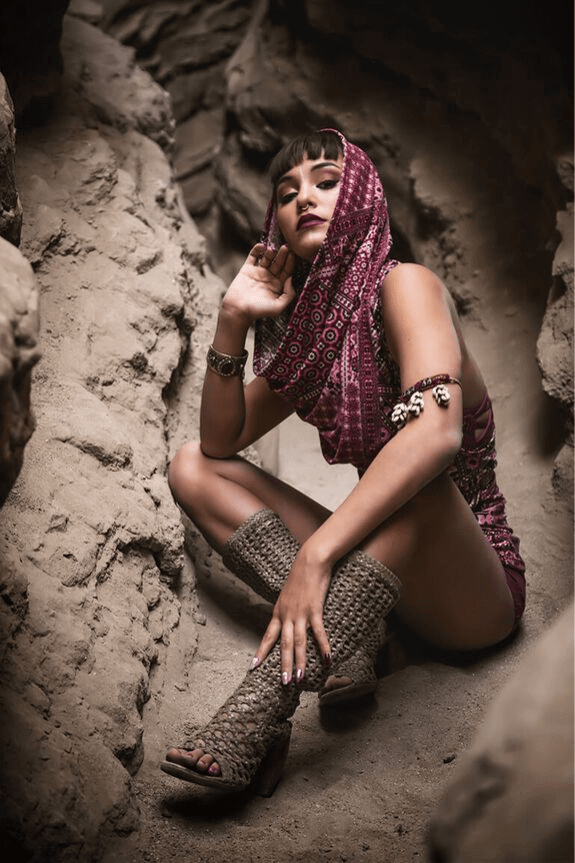 I daydream in color…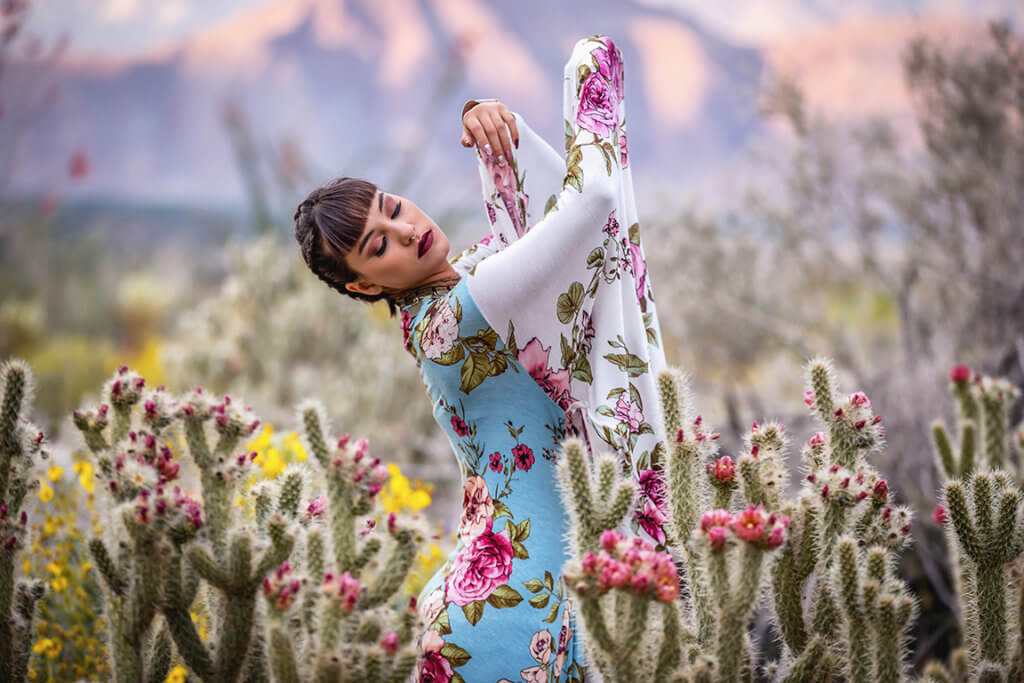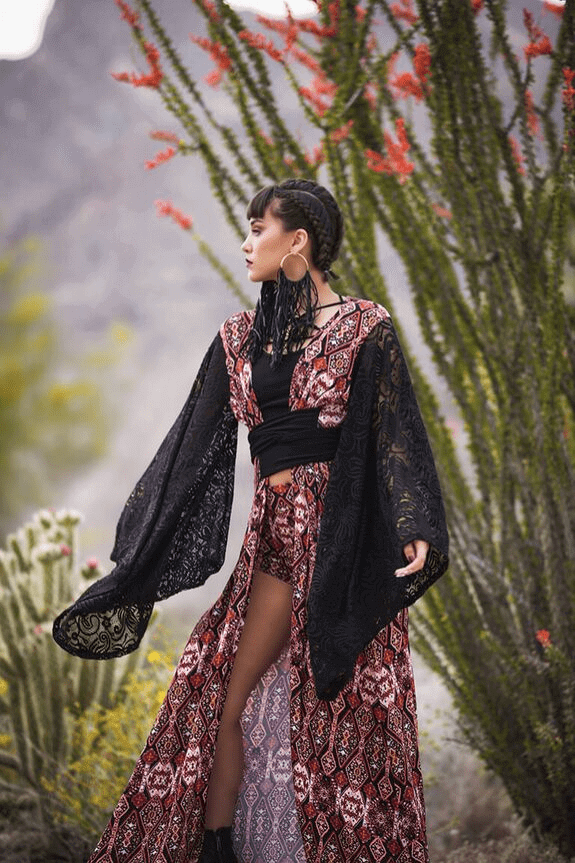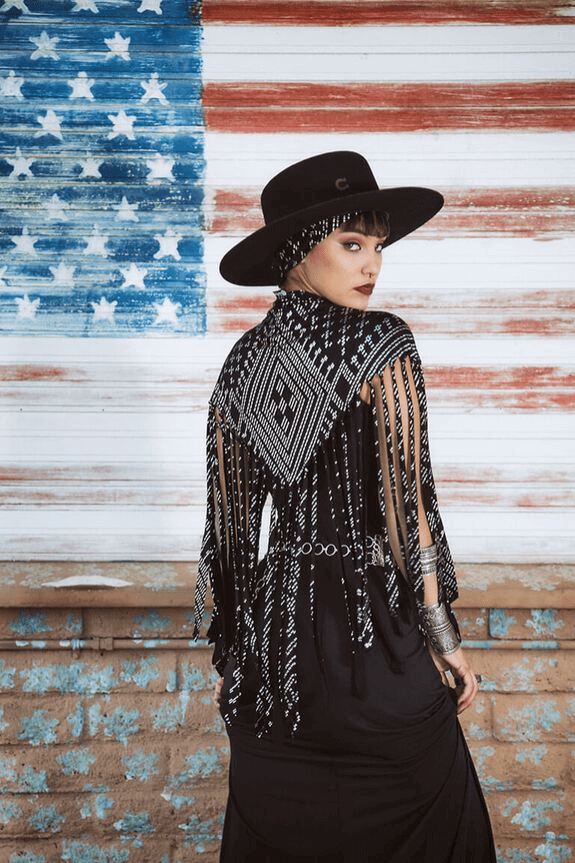 and find myself within the mysterious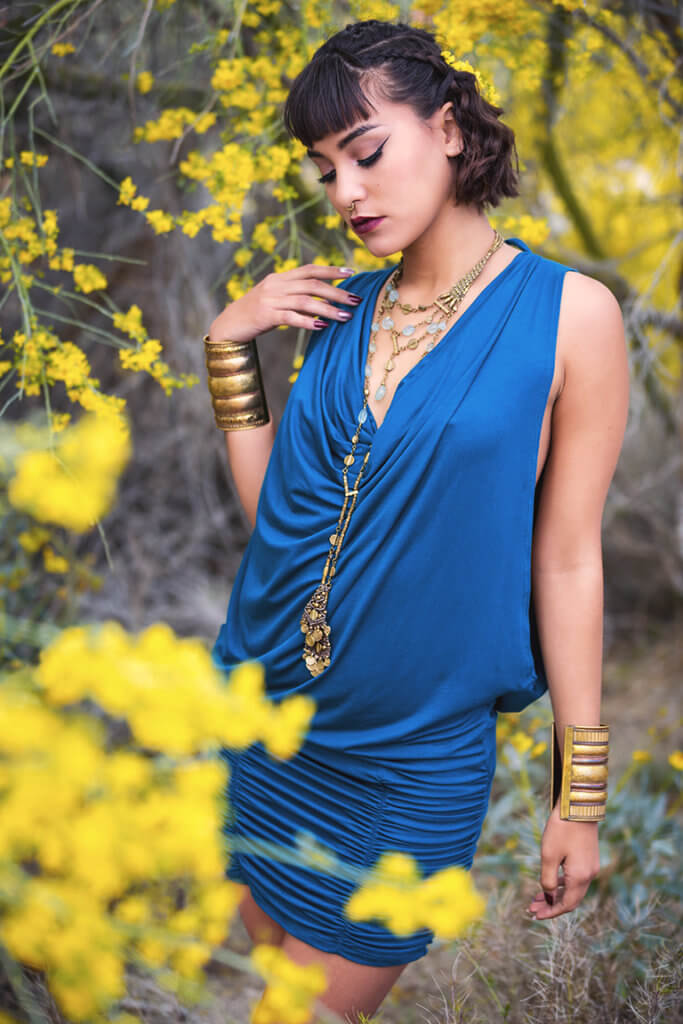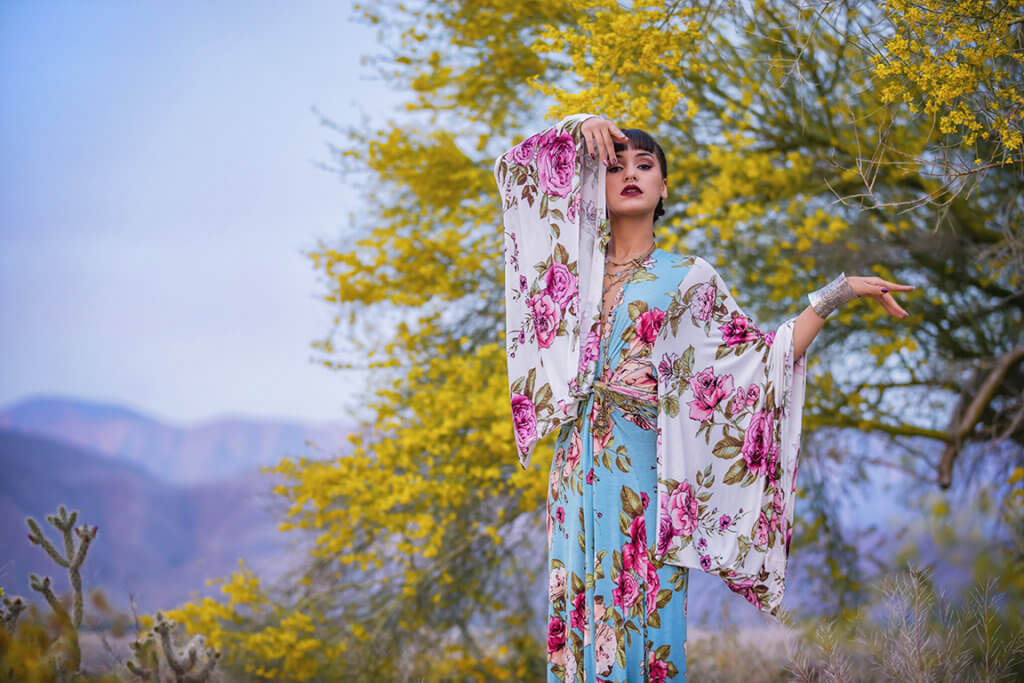 a witness to my bloom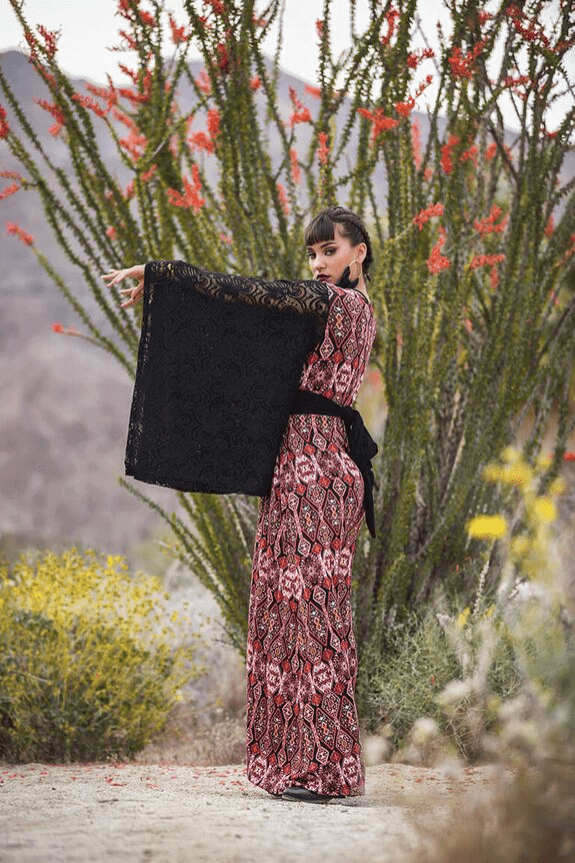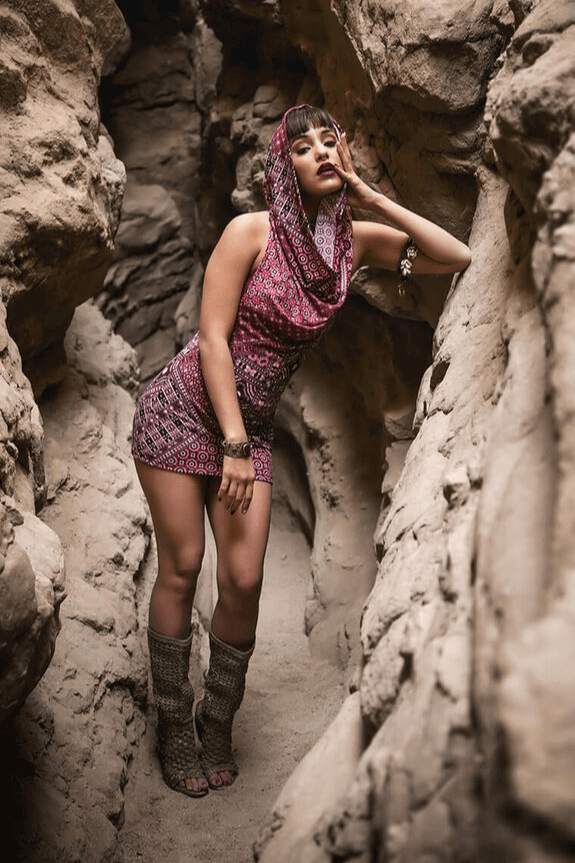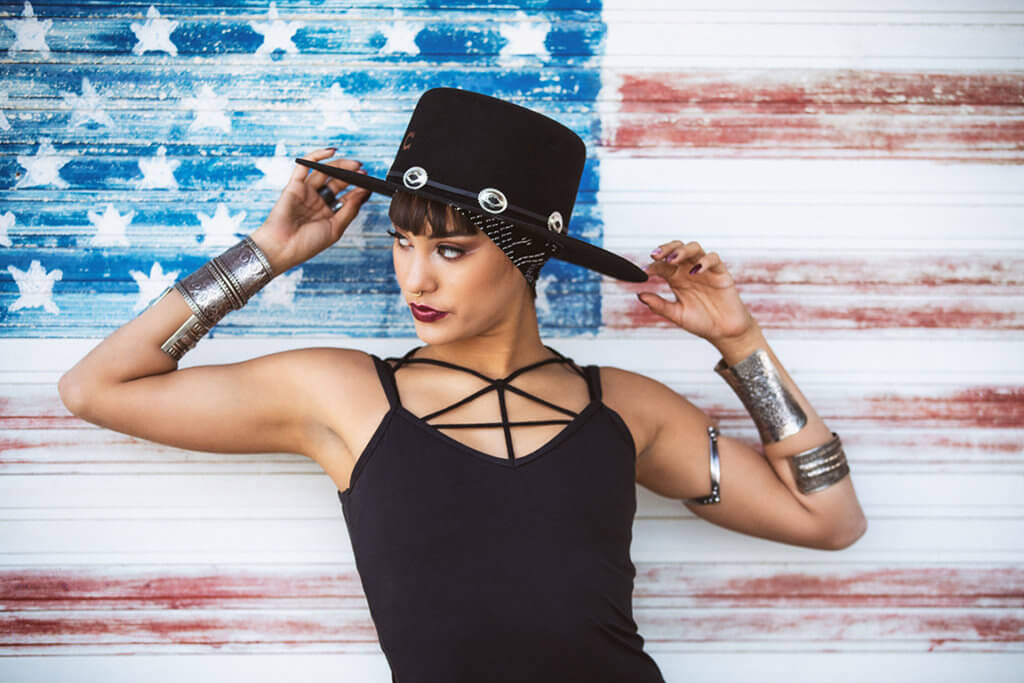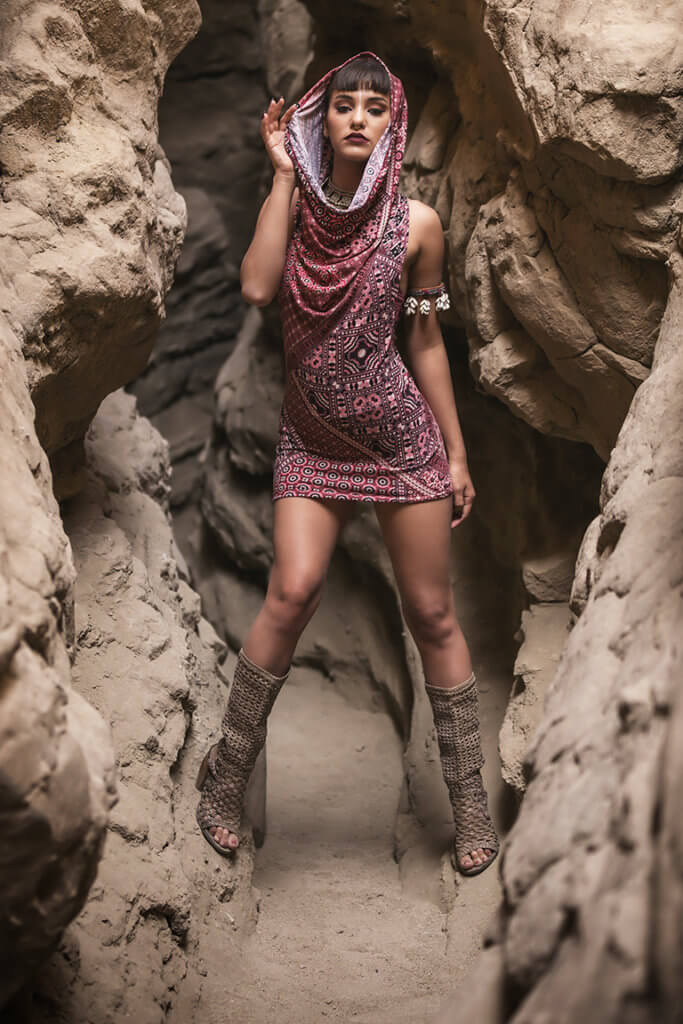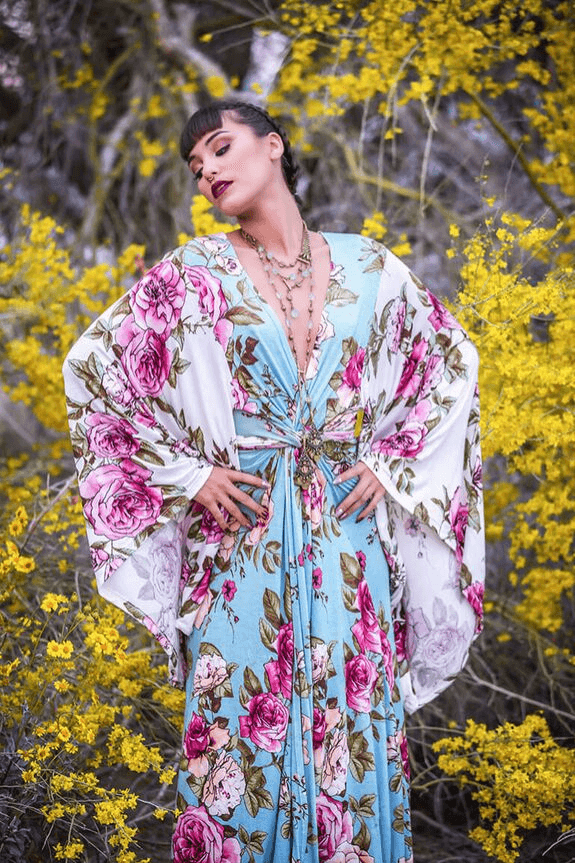 as I silently rise…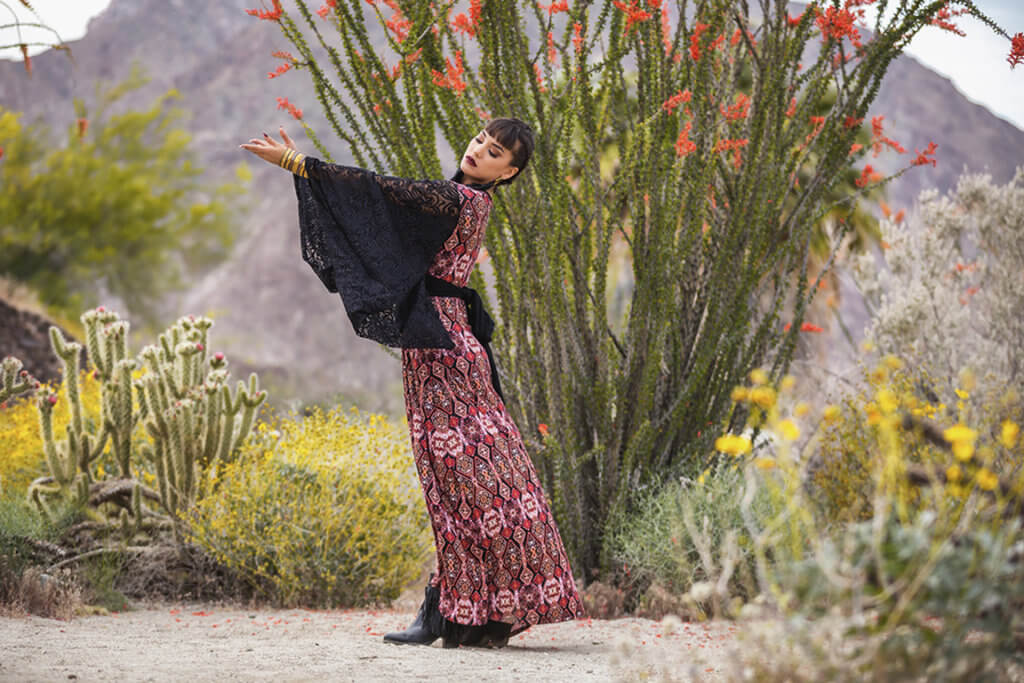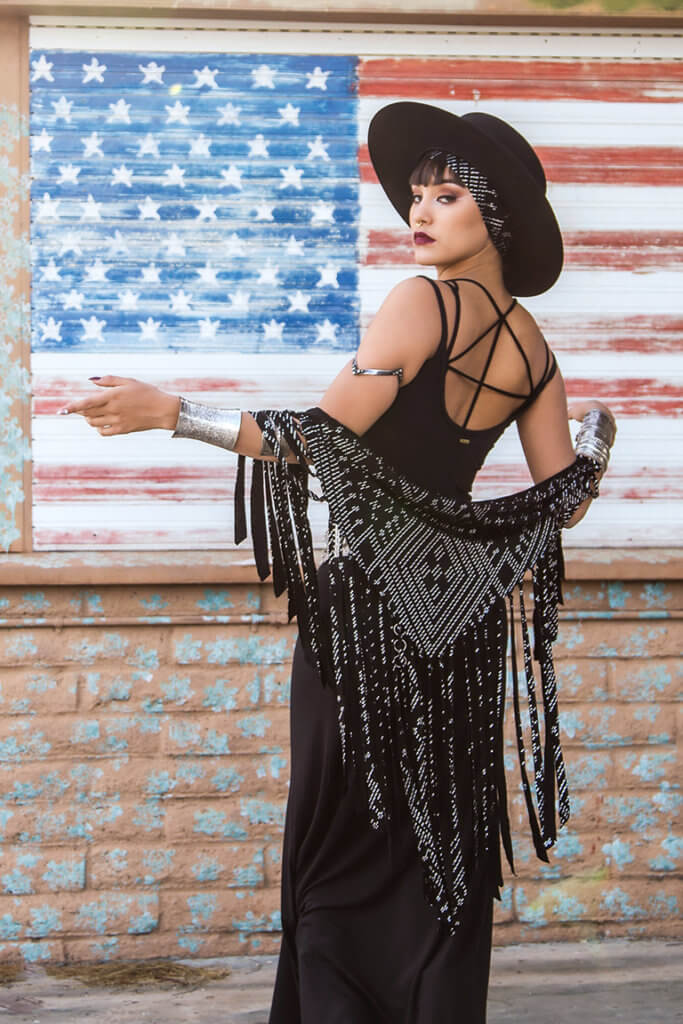 Muse: Jade Moon Photography: Blair Robb
Thank you, Jade and Blair, for giving your all and creating such magic.
Featured Styles: Cats Cradle Bra, Kihara Gown, Aphrodite Mini Dress, Shakti Printed Hooded Top, Satori Kimono Morocco Print, Satori Kimono Rose Print, Shimmy Shawl, Bandita Band