LET'S TALK YOGA PANTS
3 Things to Consider Before Your Next Downward-Facing Dog
Hey there lovelies, let's talk about something near and dear to our hearts – yoga pants! Before you strike a pose and get into your next downward facing dog, there are a few things you need to consider.
1. Yoga Pants Material – Synthetic?
First and foremost, let's talk about the material. Most yoga pants and "activewear" out there are made from synthetic fabrics that don't allow your body to breathe. And let's be real, nobody wants to create a breeding ground for bacteria down there. That's why it's essential to opt for garments made from natural materials like bamboo fiber, which wicks moisture better than cotton and has anti-microbial and anti-fungal properties. Say no to yoga pants made from recycled plastic bottles and let your body breathe ladies.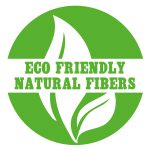 2. Fabric that is too see-through
Now, let's talk about something that can make or break your yoga class experience – fabric that's too see-through. Nobody wants to be caught off guard doing a crow pose and realize that their pants are revealing more than they bargained for. So before you leave the house, make sure to check your rear view in the mirror. And don't worry, worst-case scenario, you can always rock your fave animal print undies for some added interest and avoid any em-bare-ass-ment. Or better yet, look for the downward dog-approved seal to ensure that your pants won't let you down.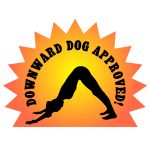 3. Unethically Made Apparel
Last but not least, let's talk about the ethics behind your yoga pants. While overseas production may keep costs down, it's important to remember that it often comes at the expense of workers' quality of life. As someone who owns a company that manufactures domestically and works closely with contractors, I support companies that offer fair wages, regular work breaks, and safe and positive work environments. Plus, buying USA-made also helps reduce our carbon footprint and takes care of our planet. As an empowered consumer, you have the power to make healthy choices for your body and the world around you.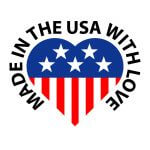 So next time you slip into your yoga pants, remember these three things – material, transparency, and ethics. Let's prioritize our health, happiness, and the planet. Thanks for listening. 😉