LET'S TALK YOGA PANTS
3 Things to Consider Before Your Next Downward Facing Dog
1. Yoga Pants Material – Synthetic?
Most yoga pants and 'activewear' are made of synthetic fabrics. These don't let your body breathe, and consequently, create an ideal breeding ground for bacteria.
For this reason, it's especially important that women avoid wearing synthetic fabric against their lady parts. The solution? Wear garments made of natural materials.
Bamboo fiber, for example, wicks more moisture than cotton. It dries quickly and has anti-microbial and anti-fungal properties.  So before you get hornswoggled into buying a pair of yoga pants made of fabric formulated from recycled plastic bottles, consider that you will be suffocating an important part of your body that truly needs to breathe.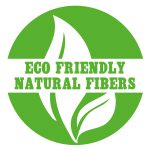 2. Fabric that is too see-through
'I see London, I see France, I see you have no underpants!'
I feel serious embarrassment for the woman practicing crow pose in front of me in yoga class. Yes, those ladies unwittingly wearing pants that reveal everything, including where the 'sun don't shine.' Please ladies, before leaving the house, do yourself a favor and test the rear view of a downward dog in the mirror. Many commercial yoga wear brands have been busted for using fabrics that are too transparent for public consumption.
So before you hit the street-a ……prasarita.
(pra-sa-REE-tah pah-doh-tahn-AHS-anna)
prasarita = stretched out, expanded, spread, with outstretched limbs
pada = foot
ut = intense
tan = to stretch or extend (compare the Latin verb tendere, "to stretch or extend")
Worst case scenario you can wear your fave animal print undies for added interest and to avoid serious em-bare-ass-ment. Or, simply look for the downward dog approved seal.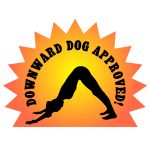 3. Unethically Made Apparel
Even though overseas production keeps manufacturing costs down and profits high, I can't ignore the fact that cheap labor comes at the expense of the workers' quality of life.
As the owner of a company that manufactures domestically and works hands-on with the contractors,  I support all companies that offer fair wages, regular work breaks, and safe and positive work environments.
And let's not forget, a big plus to buying USA made is the reduced carbon imprint. When products are shipped from overseas, inevitably transportation burns fuel, and we all know how that takes a toll on our planet.
As an empowered consumer, you can feel good that you have the knowledge to make healthy choices for your body and the planet.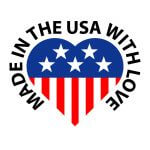 For 10% OFF your next purchase of eco-chic yoga pants from Melodia Designs, use the coupon code EMPOWERED* at check out.
*Discount cannot be combined with other offers. xo